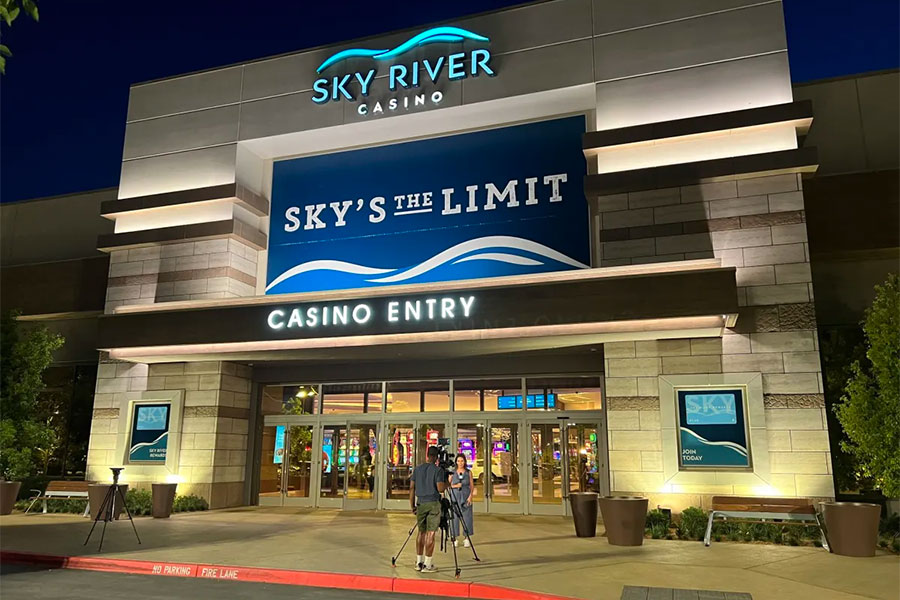 Sky River Casino and Konami Gaming have launched an enterprise-level cashless gaming policy in their newly minted destination 15 miles south of Sacramento, California.
The venue has just opened to the public and is working towards creating an authentic cashless experience for its gaming customers.
The cashless policy option utilizes Everi's digital CashClub Wallet and Konami's Synkros casino management system. Through the collaboration, visitors will have access to various digital, mobile, traditional, and contactless payment choices across the 2,000 slot machines, 80 table games, and 12 distinctive eating options available at the venue.
The Executive Vice President and Chief Operating Officer at Konami Gaming, Tom Jingoli, commented on Sky River Casino's use of world-class technology that has the potential to increase its standing.
"It is incredibly impressive to see the historic opening of Sky River Casino made even larger by an industry-leading technology approach," he said.
"Wherever the transaction, with whatever payment method, guests have the opportunity to enjoy robust, real-time loyalty rewards and the use of integrated, digital account funds across all casino touch points."
The Wilton Rancheria Tribe, a federally recognized Native American tribe based in Northern California, owns the Sky River Casino. However, the Sacramento-based gaming company is supervised and run by the Boyd Gaming Corporation. Konami Gaming and Sky River Casino are following in the footsteps of International Game Technology (IGT), which has already launched its cashless policy at various Las Vegas Station Casinos.
The leading Sacramento-based gaming provider aims to improve its customer experience by providing multiple transaction channels, including a sophisticated diversity of both traditional and virtual methods of payment.
The Executive Vice President and Fintech Business Leader at Everi, Darren Simmons, commented on the features of the newly integrated gaming policy and assured users of an enhanced gaming experience where transactions are made quickly and efficiently.
"As Sky River Casino officially opens and guests are stepping into this brand new 100,000 square foot destination for the first time, they can experience the convenience and advanced player-friendly features of a complete mobile ecosystem via integrated CashClub Wallet-enabled digital funding at slots and tables, and contactless point-of-sale payments outside of the gaming floor," he said.
"Activity across the guest experience is continuously captured, recognized, and rewarded by powerful integrations between Everi's industry-leading cashless payments solutions and Konami's robust Synkros systems environment."
The President and Chief Operating Officer at Sky River Casino, Chris Gibase, claimed that the new policy only serves to underline the company's devotion to providing the best entertainment for its guests.
"At Sky River, we have dedicated significant attention to creating memorable experiences for guests," he said.
"By investing in cutting-edge cashless technology that brings convenience and innovation to payments, loyalty, and rewards, Sky River allows guests to focus on the entertainment, using whichever touch-points they prefer."
Leave a Reply
You must be logged in to post a comment.