Antigua and Barbuda are twin islands forming one nation located in the Caribbean Sea, and a well-known advanced gaming jurisdiction which licenses several offshore-based online casino websites. As a popular and trusted online casino jurisdiction, you can learn more about the Antigua & Barbuda Directorate of Offshore Gaming and the safest online casino sites licensed by them.
About the Antigua & Barbuda Gaming Jurisdiction
The Directorate of Offshore Gaming has been licensing and regulating online gambling, including online casinos, since 1994. As a division of the Financial Services Regulatory Commission (FSRC) it was established following several new laws introduced when the nation became independent from British governance in 1981. These include the International Business Corporations Act of 1982 and the Free Trade and Processing Act of 1994; after the Directorate's establishment, Antigua and Barbuda famously became the first country to license and regulate Internet-based gambling with its newly formed jurisdiction body. This was in a time when the World Wide Web was still in its infancy, so it is impressive feat.
The Directorate issues two different types of licenses to real money online gambling websites it deems suitable and up-to-standard: a license for interactive wagering and a license for interactive gaming, which is displayed on an approved site by way of the Preferential Seal. It is up to the Directorate to ensure approved betting sites and casino sites continue to adhere to the standards and rules set by its licensing process with regular audits and regulatory check-ups – otherwise licenses can be revoked.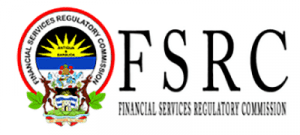 During most of its first decade, the Directorate had a reputation for being a bit too generous in its licensing process. Combined with its low taxes, many digital businesses opened up shop on its twin shores, with other 90 companies licensed around 2000 generating over $7 billion in revenue. Unfortunately, a small number of Antigua & Barbuda licensed gambling operations were low-quality casinos or scam sites; eventually the United States cracked down on these offshore operations, causing the total number of businesses to drop down to around 30. In 2003, the twin island nation approached the World Trade Organisation due to the US's actions being deemed illegal and won the eventual ruling; the aftermath brought great change, including the return of income tax and a lingering back-and-forth between Antigua & Barbuda and the United States for millions in compensation.
By 2017, Antigua & Barbuda is a highly trusted online gaming jurisdiction thanks to much more consistent and higher regulatory standards, with the licensing process more involved than what it used to be. Thanks to to its efforts, the Directorate of Offshore Gaming has been recognised by the United Kingdom Gambling Commission as a whitelisted gaming jurisdiction – which means their standards are on par with the UK, which is considered the world's leading advanced gaming jurisdiction and authoritative voice on digital gambling.
Best Antigua & Barbuda licensed online casinos
Most of the online casino sites the Directorate of Offshore Gaming handles are those primarily catering to players in the United States, but there are many other Antigua/Barbuda licensed sites which also service players in other parts of the world like Australia, Canada and the United Kingdom.
To see if an online casino has official licensing and regulatory approval from Antigua & Barbuda, navigate your mouse to the bottom of the casino's homepage and look for the Antigua & Barbuda Preferential Seal; it is usually displayed publicly so any person can click on it to view official documentation and the Directorate of Offshore Gaming's official website to verify its authenticity, including the holder's current status, any potential infringements, and how long it has been licensed for.
The Preferential Seal is issued to qualifying offshore gaming entities licensed under the laws of Antigua and Barbuda and according to the official website, ensures the following:
Directors and shareholders with 5% or more for the company have met "personal and corporate due diligence requirements"
The gaming software offered at licensed casino websites meets "internationally recognised standards for fairness"
The casino website has physical corporate headquarters and their primary servers actually in Antigua and Barbuda. The primary server has to "contain all information relation to all players, including game history, financial history and current liabilities"
Any site displaying the "Preferential Seal" can be validated by clicking on the image of the seal that is found the site. Clicking on a valid seal will take you to a webpage that states the seal is valid and displays basic information about the company whose seal was clicked. Clicking on an invalid seal will take you to a page stating the seal is invalid and will provide you with contact information so that you may report this offence.
How Antigua & Barbuda license online casinos
All real money online casinos applying for an official license to operate in Antigua & Barbuda must provide permission to the Directorate of Offshore Gaming to perform regular audits and reviews of its services in addition to submitting independent audits of its finances. They must also pay $15,000 for an application fee, $100,000 for an interactive gaming license, $75,000 for an interactive wagering licensing, and $5000 to renew each license annually.
There is a 60-day waiting period before the license is granted, along with additional fees: $100,000 for a player reserve handled by the Directorate of Offshore Gaming so they can ensure all players can get their winnings should a casino decide to not comply with fair and responsible gaming practices, $1000 for each key person in the company (only for the first year of operation – afterwards it becomes $250 per person) and a monitoring system fee to ensure legal gaming on the part of the operator.