For punters chasing comfort and convenience, playing at an online casino can't be beat. However, when you're looking for an authentic, live gambling experience, land based casinos offer so much in the way of atmosphere and entertainment. For those times where you want the authentic casino experience, we've provided an overview of best land based casinos and hottest gambling regions around the world to provide you with a real life gambling experience you'll never forget.
Las Vegas
Ahh Las Vegas, the mother of all gambling regions! Situated right in the heart of the searing Nevada desert, Vegas is famous for embodying the sheer excess that the USA is known for. Think big, over-the-top casinos, opulent resorts, world famous restaurants, celebrity studded nightclubs and the true spirit of nostalgic Americana.
Land based casinos in Vegas are open 24/7, with hundreds of venues to choose from up and down the Las Vegas Strip and in the less touristy Downtown Vegas area. You won't be able to walk a few minutes without stumbling upon a casino in Vegas, but here are some of the best ones: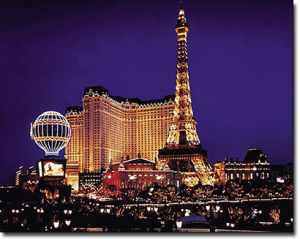 The Bellagio
Caesars Palace
MGM Grand Casino Las Vegas
Rio All Suite Hotel & Casino
Aria Resort & Casino
The Venetian
The Monte Carlo Las Vegas
New York – New York Hotel & Casino
Wynn Encore Resort & Casino
Tropicana Las Vegas
Mandarin Oriental
Mandalay Bay
The Mirage
Paris Las Vegas Hotel & Casino
Bally's Casino
Red Rock Casino
The Cosmopolitan
Atlantic City
Atlantic City is an East Coast resort town with a high density of land based casinos – think of it as the baby sister to Vegas when it comes to gambling in America. Based in New Jersey, Atlantic City is famous for its casinos, its boardwalk and its beaches and the town has a long, fascinating history (the hit TV series Boardwalk Empire was set here to give you an idea of how action packed this seaside town once was).
Some of the most famous land based casinos in Atlantic City include:
Bally's Hotel & Casino
Borgata Hotel Casino & Spa
Golden Nugget Atlantic City
Caesars at Atlantic City
Harrah's Resort Atlantic City
Tropicana Casino Resort
Trump Taj Mahal Casino Resort
Resorts Casino Hotel
Atlantic City Hilton Hotel & Casino
Macau
Located 65KM to the west of Hong Kong, the city of Macau is built upon the land based casino industry, with expenditure at Macau's casinos counting for 50% of the region's economy. This opulent city has become a hot spot for Asian gamblers, as well as attracting punters and pleasure seekers from all over the globe. Unlike its Las Vegas counterpart which is all about excess and novelty, Macau is famous for luxury and sophistication, and on top of gambling it attracts tourists seeking high-end spa treatments and surgical procedures.
Developments are constantly underway at Macau, with new casino partnerships with big name Western developers happening all the time. Amongst Macau's best land based casinos you'll find: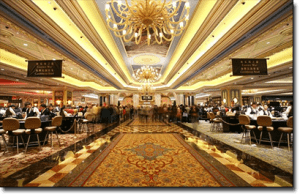 City of Dreams
The Venetian Macau Resort
Wynn Macau
Sands Casino Macau
MGM Grand Macau
Galaxy Casino
Casino Oceanus
Starworld Casino Macau
Grand Lisboa Casino
Altira Macau
Grandview Casino
Grand Lapa Hotel & Casino
Casa Real Casino
Europe & the UK
Given that Europe and the UK account for the most international tourist arrivals anywhere in the world, it's surprising that their casino industry isn't as prevalent. While most visitors to countries like Italy, France, England, Germany, Turkey and Spain are chasing rich culture, history and cuisine, you will find some world-class casinos scattered around the European continent including:
Casino de Monte Carlo, Monaco
Casino Baden-Baden, Germany
Casino Lisboa, Portugal
Casino Estoril, Portugal
The Casino di Venezia, Italy
Casino di Campione , Italy
Porto Carras Grand Resort, Greece
Casino de Madrid, Spain
Holland Casino, Netherlands
Aspinalls Casino London
The Claremont Club London
Maxims Casino London
Casino at the Empire London
Australia
Amongst its beaches, deserts and cosmopolitan capital cities, Australia is home to many world-class casinos. Gambling makes up a big part of Aussie culture, and it's common for locals to meet up with friends for a drink or two while enjoying a night out on the table games.
Amongst several smaller land based casinos that can be found in tourist hot spots, each Australian capital city has one opulent casino: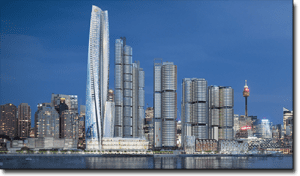 Crown Casino Melbourne
Crown Casino Perth
The Star Casino Sydney
The Treasury Casino Brisbane
Adelaide Casino
Wrest Point Casino Hobart
Canberra Casino
Jupiters Casino Gold Coast
New land based casinos in the works
The land based casino industry is worth big bucks, so it's not surprising that new developments are constantly in the works. Whether investors are talking, plans are being made, or building is underway, each year there seems to be something big happening in the casino world. Here are some of the land based casino plans underway in 2016:
Crown Sydney Hotel Resort
Casino giant James Packer and his Crown Entertainment Group have developments in place to build a new six-star hotel and casino on the Sydney Harbor. The Crown Group entered into agreements with the New South Wales Government in 2013 and planning is underway, with Packer stating that "Sydney deserves one of the world's great hotels on its magnificent harbour. My desire is for Crown to build the best hotel in the world at Barangaroo."
Land based casinos in The Philippines
There is talk of the Philippines becoming the next big destination for land based casino gambling, with the government deliberating the possibility of extending gambling licenses outside the capital city of Manila. The South East Asian destination plans to compete against Macau for gambling tourism, with four casino resorts already scheduled to be built in the new seaside location known as Entertainment City.
Casinos in Japan
Land based casinos are currently illegal in Japan, but recently there has been deliberation about allowing integrated casino resorts in order to boost Japan's tourism to aid the economy. In late 2015 a bill was submitted in parliament, which if passed will see Japan aiming to be the third biggest gambling industry in the world.
For more information about how land based casinos differ from online, read our guide to online VS real life casinos.