The Panama Gaming Control Board is one of the smallest advanced gaming jurisdictions in the world which audits, licenses and regulates online casino websites operating in its waters and servicing the international community. Read more about Panama's online gambling regulators and the safest online casino sites which are licensed by them here.
Best online casino websites licensed in Panama
Casino
Bonus
Games
Pokies
Signup
Best Panama licensed online casino websites
BetOnline is the #1 online casino and sports betting site licensed and regulated by Panama which we recommend. Catering to multiple countries but particularly focused on players from the USA, the site has been offering the best in casino (baccarat, blackjack, roulette, slots), poker and live betting (racing and sports) since 2001. You can read our full review and verdict on BetOnline here.
About the Panama Gaming Control Board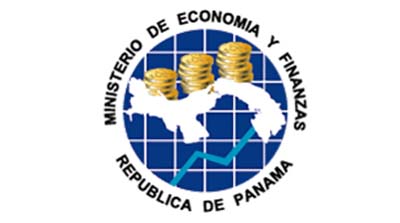 In Panama, operation of gambling establishments both land-based and online is regulated by Panama's Ministry of Economy & Finance's Gaming Control Board (locally known as the Junta de Control de Juegos) as established by the Gaming Decree Law No. 2 of February 1998. This law makes it so the State of Panama issues all authorisations, contracts and gaming licenses to third-party operators of brick and mortar casino venues, other live venues with slot machines, online betting sites and online casinos which offer games considered to be games of chance.
However, it wasn't until 2002 that the Gaming Control Board became an advanced gaming jurisdiction for online casino websites – this began when Panama passed Resolution No. 65 of 25 October 2002, which would become the Online Gambling Act. After the new gambling laws, Panama would issue its first license for an Internet gambling site the following year.
The Panama Gaming Control Board is responsible for many things, including but not limited to:
Regulating all land-based and online gambling operations
Control of granting concessions to private enterprises
Certifying each game offered by licensed operators as a game of chance or gambling game
Issuing licenses for online casino websites and betting sites
Ensuring no Panama-based citizen engage in online gambling activities
That last point is crucial to elaborate upon, as any licensed online casino within Panama servicing foreign-based players cannot accept Panamanian players.
How are online casinos licensed and regulated in Panama?
The Online Gambling Act stipulates that in order for a gambling business to operate a 'System for Electronic Communication Games' (essentially an Internet-based gambling establishment) within or from the Republic of Panama, it has to enter into an Administration/Operation contract with the Gambling Control Board if they want to be successfully granted a license to operate. The contract includes being subject to audits and regulations of the Board, even though, naturally, these online casino businesses cater to players from outside of Panama. Casino sites must also only market their online gambling services with explicit authorisation in their contract.
During the application process, the prospective online casino must subject itself and its employees to criminal background checks and open its business for audits and inspection; it also must expect to undergo said inspections throughout the duration of its license if granted. All games an online casino offers must be tested as to meet responsible gaming standards and fair random number generator conditions, including untampered payouts.
Finally, they must have a website and its servers based in the Panama territory and the company has to demonstrate they have the financial resources to finance the operation.
The annual fees for holding an online casino license in Panama is $20,000, with $40,000 required upon successful application – combined with rigorous testing and background checks, it ensures only legitimate business owners willing to put themselves under intense scrutiny open up business.
Is the Panamanian Gaming Control Board a trusted gambling jurisdiction?
Despite its presence as a globally recognised advanced gaming jurisdiction which licenses many online casinos and betting sites, the Panama Gaming Control Board has evidently not received the same amount of praise or reputation as other trusted regulators such as the United Kingdom Gambling Commission, which is arguably the iGaming industry's leading example of a consistent and trustworthy online gambling regulation body. Panama hasn't made the UKGC's it made the whitelist either, which means it does not consider Panama's standards as on par.
The reasons for Panama's lack of a stellar reputation compared to other jurisdictions vary, but it mostly comes down to a few high-profile cases from years ago where Panamanian licensed online gambling operations such as UltimateBet suffered scandals from payout cheating allegations and illegal practices. It's also generally not the first destination for many of the world's top online casino websites, who defer to be licensed by jurisdictions such as Curacao eGaming or Malta Gaming Authority instead.
Our overall judgment on Panama is it has vastly improved over the last five years as a regulator thanks to new laws and major efforts to combat gambling corruption, money laundering and suspicious business practices. Several of the world's leading sports betting and online casino sites are currently licensed and regulated by Panama without the troubles or scandals which somewhat plagued the jurisdiction in its earlier years; all we emphasise is that player's do their research prior to depositing real money and playing, as is standard when signing up to bet anywhere on the World Wide Web.