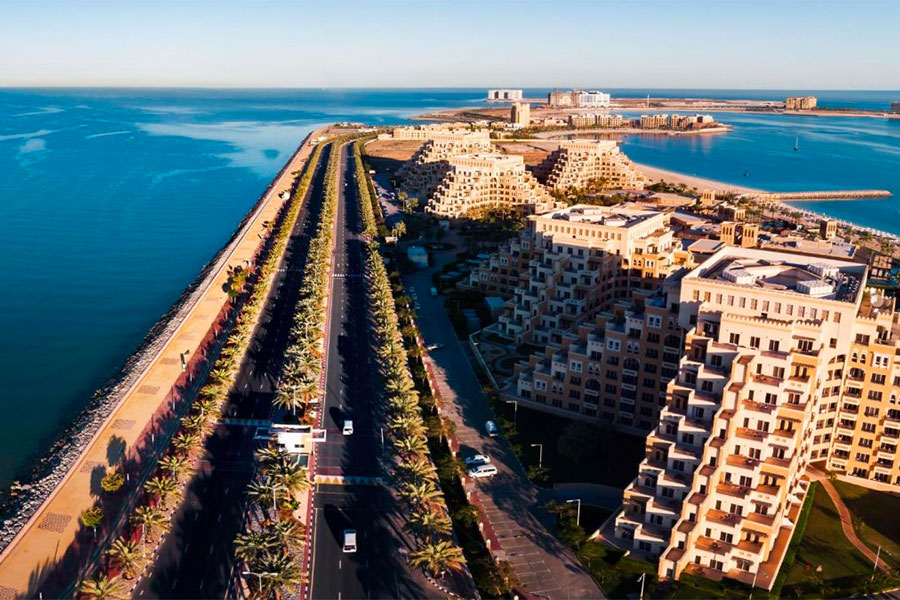 Wynn Resorts, through chief financial officer Julia Cameron Doe, has declared it will be breaking ground on its United Arab Emirates casino resort project "in the next week or so".
That timeline comes courtesy of a note from JP Morgan Securities LLC published on Tuesday, following comments made by Doe at a conference in Las Vegas earlier this week.
Wynn Resorts announced in January 2022 that it will be launching a high-end gaming resort on Marjan Island off the coast of the Emirate of Ras Al Khaimah. The corporation will be partnering with local developer RAK Hospitality Holding LLC to bring the destination to life.
The resort is said to feature 1,000 luxury rooms, a minimum of 10 restaurants, a state-of-the-art conference centre and an expansive gaming floor. According to plans, the development is expected to open for visitors by 2026.
Though gambling is not allowed in the UAE, late last year Wynn announced it will be including "a gaming area" in its plans and filing for an integrated resort license from the newly formed Ras Al Khaimah Tourism Development Authority. However, the operator is yet to specify whether 'gaming' involves casino games or esports.
CEO Craig Billings assured investors during the corporation's fourth-quarter earnings call that Wynn Resorts will have a management contract "sitting on top" of the business model of the partnership. He added that the company was in the last stages of planning for the Ras Al Khaimah project.
Leave a Reply
You must be logged in to post a comment.