Before you start playing at an offshore casino site for real money bets, one of the first things you should consider is using a VPN. We explain more about what a VPN is, what it does for online players in terms of region restrictions and providing extra security, and the best VPN services to use when accessing online casino sites.
What is a VPN?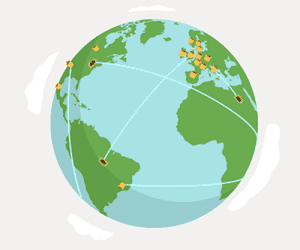 A VPN (Virtual Private Network) is a service which provides Internet users with many great benefits, including the ability to get around geo-blocked websites, and the peace of mind provided by extra online security.
A VPN is a private network that extends across a public network, like the Internet, enabling users to send and receive data as though they were using a fully secured, private network. When you use a VPN, you are boosting your online security while having access to a wider range of resources in a network you are not physically connected to.
How do VPN's work?
Understanding how VPN's work can be tricky unless you are a tech-savvy individual with good knowledge of computers. To explain it in basic terms, a VPN allows you to connect to the Internet via a server run by a VPN service provider rather than your usual ISP (internet service provider). Usually when you connect to the Internet, you first connect to your ISP and your ISP then connects you to whichever websites or services you are trying to access. This means all information flows through the ISP's servers, which keep a record of your online activity. Connecting to the Internet via a VPN tunnel means all data you send online is encrypted so your ISP does not have access to your online activity, as this information is restricted to only you and the VPN server.
Why use a VPN when playing at an online casino?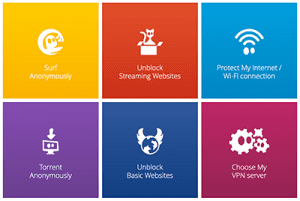 The most popular reason for using a VPN when gambling online is to get around region blocking. Region blocking is where an online casino is unavailable to players from certain countries based on their physical location, either because of the online gambling laws of the country or the restrictions enforced by an offshore gambling jurisdiction. Region blocks can be applied to an entire casino site or just to certain games or deposit options.
Using a VPN at an online casino means your IP address no longer appears from the country you are in, but instead from the server where the VPN is located. Most VPN providers run servers in multiple countries, so you can change your settings to appear to be playing from different regions. This means using a VPN will give you access to all an online casino has to offer, regardless of where you are playing from.
VPN's for added online security
Using a VPN is not just helpful for getting around geo-blocks – VPN services are used every day by millions of Internet users as a form of extra security when accessing websites of all kinds. Whether you are using a public or shared Wi-Fi connection or would simply like the peace of mind of an additional security layer when using your home Internet account, VPN's are highly recommended for all sorts of online activity. Whether you are browsing the Internet, shopping online, watching videos or playing casino games, a VPN will secure your Internet connection and encrypt all data sent and received to ensure none of your online activity can be intercepted by prying eyes. It also means your ISP is not privy to seeing what you get up to online and anyone attempting to track your usage data will only be able to track back to the VPN server.
The extra layer of privacy provided by a VPN is highly recommended for online gambling to provide additional security when depositing and withdrawing money. It also makes it safer if you are playing using a public Wi-Fi connection.
Best virtual private networks for online gambling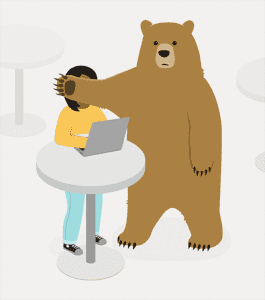 As the use of VPN's become increasingly popular, there are hundreds of VPN providers out there competing for your business. With so many services available, you should always do a bit of online research first before determining if a VPN service is safe to use, as there are plenty of websites set up for users to review their experiences and plenty of tech-heads providing the low-down on different VPN providers.
Some of the most trusted, reputable VPN providers include:
IPVanish
ExpressVPN
NordVPN
TunnelBear
TorGuard
Cyber Ghost
Private Internet Access (PIA) VPN
PureVPN
Spotflux Premium VPN
SlickVPN
Detailed information about each provider can be found online. Just as there are VPN services which come recommended, there are plenty of dodgy services out there, so it is important to make an informed choice before signing up for a VPN service to ensure you are adequately protected.
How much does a VPN cost?
The cost associated with using a VPN varies between different providers, so if money is an issue it will pay to shop around. Many VPN providers offer a free service, although this will only get you access to a small amount of protected data, typically 500MB per month. Prices go up with the size of your data allowance, with paid VPN services typically starting from between $5 to $20 per month for unlimited data.
If you are playing at offshore casino sites for real money, using a paid VPN service is a small price to pay for extra security and peace of mind. We highly recommend using a VPN when gambling on the Internet, especially if you are hoping to get access to an online casino or specific game that is blocked in your country.