When you gamble with real money online, you need a fast, safe and convenient method for getting cash in and out of your casino account. The best Internet casinos offer several secure and reliable payment options, providing everything from credit cards and digital solutions to good old-fashioned money wires and bank deposits. Read on to discover the best payment methods for online gambling and learn how to make a real money deposit at the best online casinos.

Casinos with easy deposit methods
Popular deposit options for real money gambling
When it comes time to making a real money deposit at your chosen online casino, the options you have available will depend on what's offered by the casino as well as which country you're playing from. Some countries restrict gambling related transactions from being processed by certain payment providers, while others have their own payment methods available exclusively for residents. Select any payment methods from the list below to read more about how it works for online casino deposits, or read on for a full overview of the most commonly accepted casino deposit options. For the most commonly accepted payment methods, read our guide to the top five deposit options.
Credit and debit cards
Even though we are now well into the 21st century, plastic remains the most popular way to make purchases and payments over the Internet. Real money casinos are no exception, as every gaming site worth its salt lists credit cards and debit cards right at the top of its supported deposit options.
So why do credit/debit cards remain the go-to casino banking method despite all the newfangled alternatives out there? Three reasons:
They are familiar, so most people know how to use them
They are trusted, so punters don't have to fret about their funds going walkabout
They are processed instantly, so you can hit the online slots and virtual blackjack tables as soon as you confirm the transaction.
Licensed gambling sites accept most major credit card brands, including MasterCard and Visa. Debit cards such as Maestro, Visa Electron and Visa Debit are also widely accepted, as is EntroPay – a prepaid virtual Visa product designed especially for online payments.
Web wallets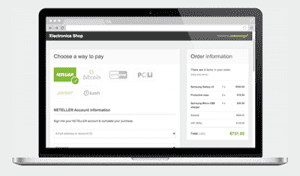 Rather than exposing your credit card number or banking details to the enigmatic expanses of the World Wide Web, you can instead sign up to an e-wallet (or Web wallet) provider. Such services allow you to load up funds from your credit card, debit card, or bank account to a secure online hub, from which you can make instant payments on the Net while adding an extra layer of financial protection. The casino vendor will never see your personal financial information, as all payments are processed through the secure web wallet service.
The leading real cash casinos support numerous Web wallet brands, including:
The top-ranked mobile casinos also accept Skrill 1-Tap. This streamlined version of the standard Moneybookers e-wallet offers exactly the same service, with fast transactions and stellar security, but on a simple one-touch interface that takes all the fiddliness and hassle out of banking on your smartphone or tablet device.
Prepaid cash cards and money vouchers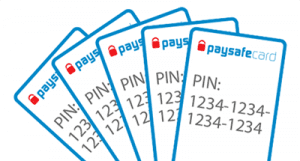 If you want to move money over the Web without using credit/debit cards or Internet banking, prepaid cash services are just the ticket. These allow you to make moderately sized cash transactions online with total anonymity, which is ideal for gamblers who are wary of compromising their digital privacy.
Paysafecard (formerly Ukash) and Flexepin are the most common prepaid deposit options at Internet casinos. However, they offer the exact same service: the ability to exchange cash for a multi-digit security code, which can then be used online to make purchases and payments with your own money. You can reuse the code as many times as you like, until your prepaid balance is exhausted.
There are several advantages to pre-paid card deposits. For one, they all but eliminate the risk of Internet fraud; and even if you should suffer some grievous misfortune (e.g. misplaced your PIN code), prepaid means you can't lose any more than was on the voucher. The finite amount of funds available is also very handy for players who have limited bankrolls, as the need to go out and buy a new PIN provides a natural buffer against rash top-ups in the heat of the moment.
Paysafecard prepaid vouchers can be purchased from a number of land-based retailers all over the world, including 7 Eleven convenience stores, supermarkets, petrol stations, telecom shops, news agencies, lottery outlets and anywhere you can find an epay machine. Vouchers come in fixed amounts – for instance, you can buy Paysafecard codes worth $10, $20, $50, or $100. Flexepin is a newer service, with vouchers available for purchase in Australia and Canada only, but expected to roll out globally throughout 2017.
Other casino banking methods
Bank cheque – While rarely available for deposits, cashier's cheque – a.k.a. bank draft – is a standard cash-out option at most real money casino websites. Cheque withdrawals can take several weeks to arrive, as they must be delivered either by snail mail or by courier.
Direct bank transfer – Sometimes it is only available by special request, but all online casinos accept deposits and/or withdrawals via standard banking. While highly reliable, these transactions do take longer to process than credit cards, e-wallets and pre-paid cash – sometimes up to seven business days.
Money wire – The good old wire transfer is preferred by many VIP high-stakes casino players, as there are no transaction limits and the funds are 100% guaranteed to go through. Like bank deposits, however, they will take several days to clear.
Trustly – This is an online payment service that allows you to transfer money to an online casino directly using your Internet banking service without having to reveal your bank details to the casino operator.
Refer to our list above for other online payment methods that cater specifically to players from certain countries, like Yandex, Zimper, Netsurf and more.
How to deposit cash to an online casino
Once you have chosen the payment method you want to use to make your deposit to an online casino, the rest is a piece of cake. Head to one of the top-rated casino sites accepting players from your country (our recommended venues are listed in the casino table above) and sign up for an account. Make sure to use our links to register, as this will reward you with an exclusive new-player welcome bonus.
When you have signed into your account, go to the casino's banking/cashier section and you will see a list of payment methods available in your country. Click or tap to select your payment method, then follow the prompts to enter your payment details, the amount of money you wish to transfer and then click through to complete the transaction. It's really that easy! Most deposits are processed on the spot, so you can dig right in and start playing online casino games for real money, while some bank deposit methods can take a few days to process.
If you're new to the world of online gambling, read our guide for online casino beginners here.
The payment options vary between each online casino, with different deposit methods available to players from different countries. For a full list of the deposit options available to you, read our detailed online casino reviews in the list of recommended casinos above – this has been tailored to recognise your location and only recommend casinos that accept players from your country.