Random number generators govern the randomness of online casino games and their results. Understandably, putting faith in computer systems to determine a truly random (and fair) outcome while betting real money can be tricky, but there are several testing agencies out there which ensure RNG systems only produce fair and unbiased results in our favourite slots and table games.

Licensed and safe online casino websites
What is a Random Number Generator?
A random number generator (RNG) is a method used across various fields such as computer simulations, cryptography gambling and statistics to produce random unbiased outcomes which cannot be predicted beforehand. There are two distinct types: physical RNGs and computational RNGs.
Physical RNGs are the type of method we use to manually generate random results, such as flipping a coin, rolling a dice, spinning the big or little wheel, and so on. The latter type, computational RNGs, is what this article will be discussing – unbiased results generated by computer systems.
RNGs used by online casinos are best defined as a computational software routine which produces a random number via complex coding algorithms. It is built into the software which powers Internet baccarat, blackjack, craps, roulette, slots and every other available game of chance the Web hosted by online casino websites. Random number generators have to ensure fairness in real money games and their payouts by way of truly random outcomes which cannot be predicted, exploited or tampered with on both the player's and the online casino's end.
How do RNGs at online casino websites work?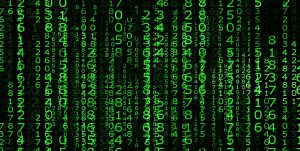 Random number generators are extremely complex and to sufficiently break-down the inner workings of every type of RNG system would probably require a great deal more mathematical detail than our editorial team can wrap their heads around! Thankfully, we only really need to explain one type relevant to online casino players, and that is PRNGs (Pseudorandom number generators).
Internet gambling venues use PRNG due to operating costs. They are distinguished as 'psuedo' because they use the same mathematical formula to produce random results, rather than constantly shifting to mimic true RNGs. It is just as effective and unpredictable as true RNGs, but because PRNGs use set algorithms it cannot be by definition 100% random.
In the best way we can summarise, PRNGs work by applying an algorithm to a starting value, known as the seed. A new number is generated from the seed and a new number thereafter, and a lengthy randomised sequence unfolds. RNGs draws from millions of possible numbers, making it fairly impossible to know what value comes next in the sequence. Even if you are aware of the seed, there is no sure way to predict the next set of numbers, ensuring individual results are truly unpredictable.
All games at Web casinos use RNGs aside from live dealer games, which employ real people to act as the dealers and croupiers of a match, handling the equipment and the bets for players via a live-stream.
How do I know an online casino uses random number generators?
Many independent testing agencies have sprung up in the past two decades purely dedicated to ensuring Internet gambling venues employ random number generators which are truly random and not at all tampered with to favour the operator. One such third party organisation which awards certification for RNGs is iTech Labs, who monitor online casinos and the source code of the PRNGs employed in terms of randomness, predictability, and seeding. They ensure true randomness by way of vigorous testing methods, and only after iTech Labs approve does an online casino have a chance of being licensed by legitimate casino website licensees such as the Malta Gaming Authority or United Kingdom Gambling Commission.

Trustworthy online casino websites which are licensed and regulated by established gaming jurisdictions will always display their RNG certifications on the homepage of their website. Just scroll down to the bottom of the Web page on your desktop computer or mobile device and find the logo declaring the site as 'RNG Certified'.
While many unregulated scam sites have falsely put up these RNG certification logos on their homepage to trick players in the past, the wealth of information available on the World Wide Web in the form of reviews and guides (such as here on OnlineCasinoWebsites) has made it easy for new and experienced real money players to know which online casinos are legitimate and employ fair RNG systems and which are out to steal your money. Navigate our site for the latest player guides and casino reviews to ensure your Internet gambling experience is safe and fair.
Always do your own research to independently verify whether an Internet casino venue which interests you is licensed by a gaming jurisdiction like the ones we mentioned earlier, is certified by a group like iTechLabs or eCOGRA and has supporting documentation to prove it. Also be prepared to read official reviews and player reviews of online casinos and experiences with their games. Finally, always take the time to read all the details in their terms and conditions – an RNG cert logo is never enough to have full peace of mind and confirmation of an online casino's adherence to fair and safe gaming.