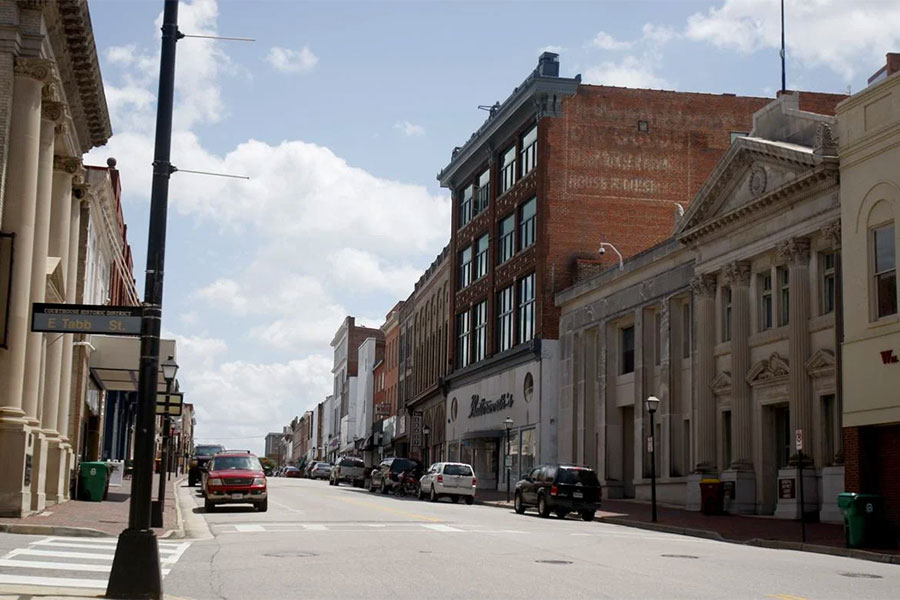 A bill to give Petersburg a chance to hold a referendum in November to decide the future of gambling in the city was just passed by the Virginia House of Delegates subcommittee.
The proposal, put forth by Del Kim Taylor (D-Dinwiddie County) will also deny Richmond the chance to host a second vote for a casino in the city. The House's decision comes days after the Senate announced its support for the bill. On Tuesday, the House General Laws Committee's gaming sub-panel voted 5-2 to push the bill forward.
Del. Taylor's bill is similar to the proposal Sen. Joe Morrissey (D-Richmond) submitted, which sought to place Petersburg with the other five cities in Virginia allowed to host a ballot referendum on the future of a casino. Last Thursday, a Senate General Laws & Technology subcommittee passed the bill, and a full Senate committee is expected to hear it by Wednesday afternoon.
The recently approved bill had an attached impact statement saying it still needed to be heard by the House Appropriations Committee, which is in charge of writing budgets before a possible progression to a House floor vote.
If the bill is passed into law, Petersburg voters will be allowed to decide if the city's proposed $1.4 billion casino project will move forward. The development was proposed by The Cordish Companies and has already been signed off by Petersburg. It will feature the development of the Wagner Road area, which will increase Petersburg's revenue and tax base.
The arguments opposing and in support of the bill were similar to last week's session before the Senate subcommittee. Richmond, via Leonard Sledge, the city's director of economic development, opposed the bill in favor of having another opportunity to host a new vote.
The city previously held a referendum in 2021 but was just shy of winning by 1,500 votes. If approved, a $565 million casino and hotel would have been built on the city's southside.
Petersburg's officials, Cordish COO Zed Smith, and Del. Taylor argued that the proposed casino project would lead to economic development and, with its generated tax revenue, attend to Petersburg's economic needs.
READ: Best US casino sites in 2023
Taylor claimed that the city needed the gaming venue and its revenue more than Richmond because it was still a "disadvantaged" and "struggling" city. He added that for that reason, Richmond should have been exempted from the initial 2019 legislation, allowing up to five cities to have casinos.
"The people of Richmond said 'no' to a casino," he stated, declaring that Petersburg deserved a chance to hold its own.
Danville, Norfolk, Bristol, and Portsmouth all held successful referendums at the time. While Portsmouth has opened its doors to the city's first casino, the casinos in the remaining three municipalities are still being built.
Petersburg presented a plan which revealed that the Live! Casino & Hotel Virginia project would be constructed in several phases. Besides a casino, the venue will have a resort pool, hotel, and center for events like live music.
Due to Virginia's casino gambling bill allowing only five cities to have casinos, if Petersburg succeeds in its referendum attempt, Richmond will be ultimately blocked out of building a casino.
During the meeting, Del. Schuyler T. Van Valkenburg (D-Henrico) proposed a substitute bill to reduce the number of cities eligible to have casinos to four. This would have removed both Richmond and Petersburg from the equation, leaving the four existing cities.
Del. Valkenburg raised some concern over Virginia's acceptance of gambling and asked that the state pause its future casino plans of expansion until after observing how the gaming venues were faring in the other cities.
"Where do we stop if we don't draw a line somewhere at this point?" Del. Valkenburg asked.
None of the subcommittee members motioned to vote on Del. Schuyler's bill, ultimately rejecting it. Del. Jeffrey Campbell (R-Marion) proposed that the bill advanced as it was and said that although Del. Valkenburg's sentiments were appreciated, "this ship has sailed on whether or not gaming in Virginia is good policy".
The bill now advances to the House Appropriations Committee for review.
Leave a Reply
You must be logged in to post a comment.