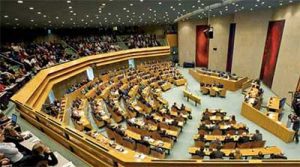 The Dutch government has announced plans to increase the current gambling tax rate, following the new regulatory rules proposed earlier this year.
Gambling operators which are licensed in the Netherlands currently pay 29 percent tax, but under the new proposal the rate will be increased to 30.1 percent.
However, the 1.1 percent tax increase is only temporary, with Dutch lawmakers planning to reduce the rate back to 29 percent six months after new gambling legislation is signed into law.
The framework was proposed earlier this year, but it has been delayed due to politicial uncertainty. Dutch lawmakers have confirmed that the framework will be implemented on July 1, 2018 – meaning the original gaming tax will be re-introduced on January 1, 2019.
The temporary tax increase will reportedly give the Dutch Gaming Authority, Kansspelautoriteit, the chance to make the necessary adjustments which may arise when the new gambling law is implemented.

The demand for online gambling services in the Netherland has always been high and since the country's gambling industry has been largely unregulated, offshore sites have been able to accept Dutch players.
But the Dutch online gambling industry has been going down hill ever since the Dutch House passed the The Netherlands' Remote Gaming Bill in 2016. It was thought the regulatory framework, which we detailed above, would be implemented quickly but it has had a long and touch journey.
Kansspelautoriteit also introduced new rules earlier this year regarding offshore online casino operators accepting Dutch players. The regulatory body made it a lot harder for both operators and affiliates to operate in the Dutch market, by banning them from using Dutch symbols including tulips and windmills.
Additionally, .nl affiliate websites are banned from directing Dutch players to .com online gambling websites. And operators who failed to block traffic from the Netherlands can face financial penalties.
Betsson is one online gambling operator which attempted to fight the tighter restrictions, and even took its case to court. However, the court dismissed its claim that the recent crack down violated EU regulations, last week, stating that it was inadmissible in court.
Several operators and their affiliates have exited the Dutch gaming market and the new tax increase isn't going to help Dutch players locate a secure online casino site.
But when the gaming bill is implemented, the Dutch online gambling market will open up to international operators and operators that do opt in for a licence – and aren't deterred by the tax – will be able to provide Dutch players with a secure gaming environment.
Leave a Reply
You must be logged in to post a comment.