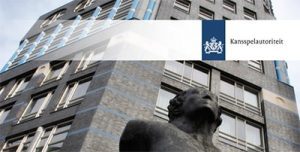 The Dutch online gambling industry has recently been overhauled and a number of reputable operators have exited the market as a result.
The new rules – enacted by the Dutch Gaming Authority, Kansspelautoriteit, to stop illegal offshore online gambling – came into effect on June 1.
These rules require international operators to block Dutch IP addresses – preventing Dutch players from accessing the sites. The provisions also prohibit local banks in the country from processing gambling transactions.
This resulted in a number of operators exiting the market including online casino brand Royal Panda, which contacted its players to tell them their accounts would be closed.
Following Royal Panda's exit, Dutch-facing online casino sites – including the PolderCasino and FortuinCasino brands – also announced they are in the process of shutting their operations down in response to the Dutch gambling regulator's new rules.
The warning presented by Kansspelautoriteit Vice Chairman, Henk HW Kesler, was not taken lightly after he stated the regulator would not tolerate rogue operators supplying Dutch players with Internet gambling services.
Kansspelautoriteit's senior figures are currently working on heftier penalties for operators who target Dutch nationals and any foreign gambling operator which fails to follow the new regulations will be blacklisted. This means if the industry is ever regulated they will not be able to apply for Dutch online gambling licenses and re-enter the market.

The new rules also prohibit gambling operators and affiliates from using a .nl web extension which redirects to .com websites and they can no longer use visual elements which mirror typical Dutch symbols, among other Dutch-targeting promotional tools.
An investigation into the potential use of online casinos and betting sites by minors is also being conducted by the regulator.
Mr Kesler commented on the case stating the fact "that minors can participate in online gambling is unacceptable."
The gambling industry's overhaul was incredibly unexpected and given operators weren't afforded much time to prepare, the exit took many by surprise.
There was the crackdown last December where the Kansspelautoriteit began handing out six-figure fines to unauthorised online gambling operators but collecting the fines proved difficult due to their location. Before this, the regulator simply issued a warning letter detailing harsh financial penalties may be incurred.
It is likely that since these measures were not effective, the gaming regulator has recently been more aggressive in stamping out the offshore operators.
The new regulations, which ban online gambling without a local license from Kansspelautoriteit, will stifle the industry. More international and local operators are expected to exit and shut down, respectively.
But there is hope the market will be regulated which will allow international operators to apply for a license to service Dutch players again.
Legislation to legalise online gambling in the Netherlands was passed by the House last year. It is still awaiting a vote by the Senate and if approved the gambling authority may allow online gambling under a strict set of provisions.
Leave a Reply
You must be logged in to post a comment.