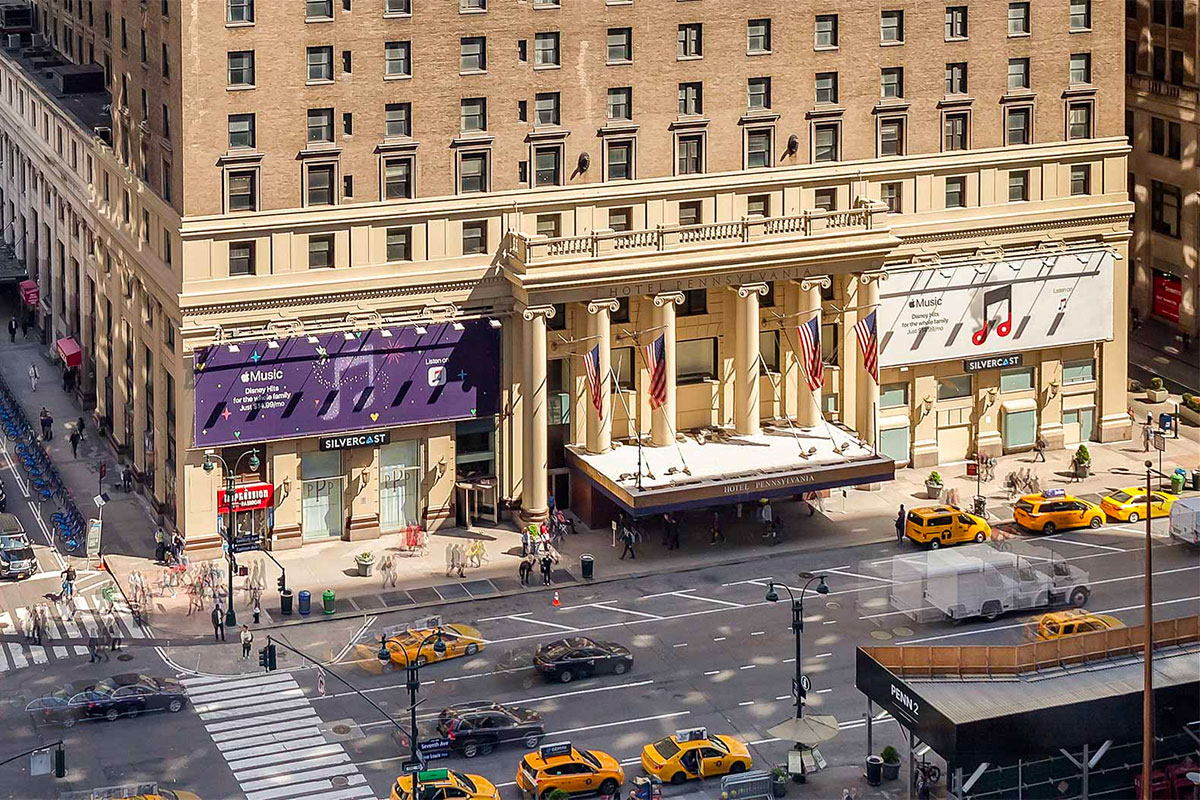 Vornado Realty Trust is set to join the New York City casino competition and has set its sights on an area close to Madison Square Garden and Penn Station.
Vornado is one of New York's largest commercial landlords and is reportedly contemplating placing a bid on the gaming license of the Hotel Pennsylvania property (pictured). The hotel, which previously hosted dignitaries, is set to be demolished this year as part of the Penn Station area's nine-block development.
Out of the eight office sites, the real estate investment trust company will develop five. Hotel Pennsylvania's demolition will be completed by the end of the year.
In a rare statement, Vornado revealed that it was contemplating the casino application, although the firm stressed that no agreement had been made.
"We are studying the possibility of applying for a casino license [in the Penn Station area], but we have no deal in place," a company spokesperson said.
"Our most important criterion for any project is that it meet the economic development objectives and produce the transit and public improvements set forth in the state's General Project Plan.
"We fully support the state's GPP for the Penn district."
READ: Best US casino sites in 2023
There was no mention of a potential partnership; however, sources revealed that the company's chairman, Steve Roth, was in discussions with gaming mogul Neil Gary Bluhm, who holds the seat as Walton Street Capital's managing director.
Bluhm has a net worth of $6 billion and owns or partners with a number of Chicago casinos as well as commercial properties in Pittsburg, Schenectady, Chicago, and Philadelphia. Bluhm is part of the Whitney Museum of American art board and has stakes in teams like the Chicago White Sox and the Chicago Bulls.
Vornado does not necessarily need a gaming park right now; however, several of its rivals have already made their choices known. Fellow real estate trust SL Green has partnered with Caesars Entertainment for its Times Square gaming bid, Related Cos. has paired with Wynn Resorts for a casino hotel in a different part of Manhattan, and Steve Cohen is reportedly considering Hard Rock International for a casino in Queens.
If Vornado wants to join the rest of the bidders, the company will have to move fast. Prospective bidders have until February 3 to turn in their preliminary applications to New York's Gaming Facility Board.
Larry Silverstein could also make another last-minute bid to build a casino in his Mercedes-Benz site located on 11th Avenue. For each casino bid, the applicant will have to pay $1 million. There is no known date for the announcement of the winning bid.
New York's real estate market is one of the most expensive worldwide, with authorities making it mandatory that a minimum of $500 million be spent on the new casinos. The forthcoming downstate gaming venues are expected to be multi-billion-dollar projects.
Vornado is currently trying to conserve capital, although it is not certain if the move is related to its New York casino bid. It announced last week that it had reduced its quarterly dividend to 37.5 cents per company share.
Vornado's statement read, "The decrease is in recognition of the current state of the economy and capital markets and is reflective of Vornado's reduced projected 2023 taxable income, primarily due to higher interest expense."
Leave a Reply
You must be logged in to post a comment.