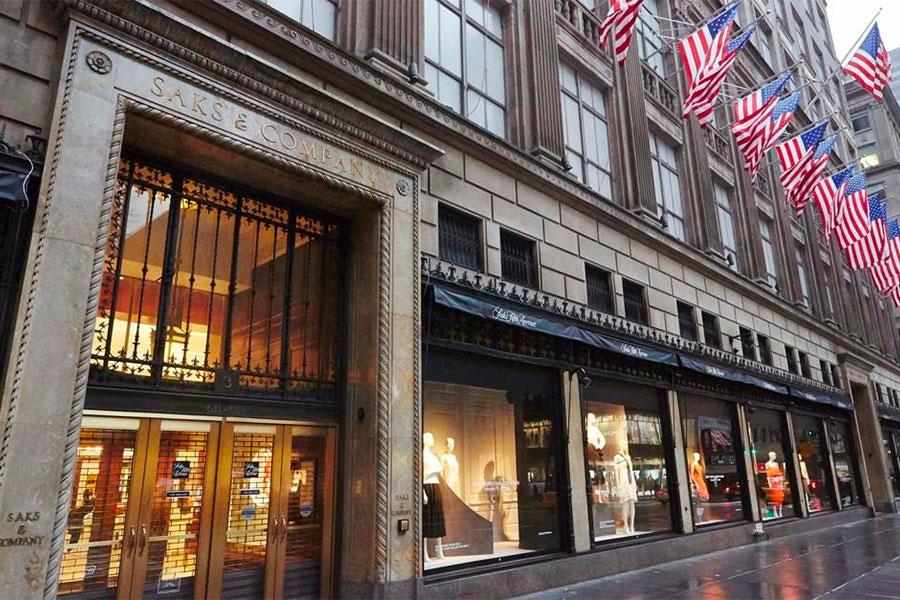 Saks Fifth Avenue has joined the group of bidders seeking to secure a license to operate one of the first casinos in New York City. According to reports, the company has officially placed an offer for one of the three spots available in the city.
If it succeeds, the luxury department store will get permission to build and manage a full-scale casino in the city. The top floors of Saks Fifth Avenue's flagship venue, which is currently used as a swing space, will be remade into the casino and "attract visitors and tourists from around the world seeking that luxurious, Manhattan experience."
An insider explained that in the past year, Saks Fifth Avenue had used a substantial amount of time and energy to create a strategic plan to incorporate the casino into the venue.
"We have invested significant time and energy over the last year in building a strategic plan to most effectively and positively enhance our Saks Fifth Avenue experience with a luxury, high-end casino," they said.
The luxury department store is located by St. Patrick's Cathedral, between East 49th and East 50th streets. The New York Post revealed that high rollers would be ushered into the building on a red carpet stretched out to the sidewalk via a separate entrance. It opens into a considerable large lobby area with plush decorative rugs and several chandeliers.
The gambling area is set to occupy the store's top three floors starting from the ninth, which in total is 200,000 square feet. There will be servers dressed in black tie and dishing champagne flutes to the patrons.
"The Saks Fifth Avenue flagship store is a staple of one of the most iconic streets in Manhattan," the source continued.
"It is of particular importance to us that we continue to invest in the vibrancy and spirit of Fifth Avenue itself."
READ: Real money casino sites in the USA
The executive chairman and chief executive of the Toronto-based parent company of Saks, HBC, revealed that rather than prey on vulnerable people, the Saks casino would attract several wealthy tourists around the world.
"The casino at Saks will attract an affluent global tourist and not prey on people who shouldn't be in casinos," Baker divulged.
The executive chairman also explained that since New York announced the bid for the casino licenses last year, the company had been "quietly working with community groups including Broadway theaters, retailers and [elected officials], and we have a lot of support for a different type of casino in New York City,"
Baker further stated that Fifth Avenue needed an activity that would bring in more foot traffic on the shopping avenue, particularly at night, and that was what the casino was going to do.
"All of us who live in New York City have seen an erosion of activity on Fifth Avenue, which is one of the most valuable attractions in the US and is vitally important for NYC," Baker said.
Since the state legislators authorized casinos in New York in April 2022, there has been considerable competition for the gaming licenses. Formal bidding was declared open by the state's Gaming Facility Location Board last week. This process requires the bidders to place an asking price of $500 million at the minimum for each license.
Besides Saks Fifth Avenue, several other companies and billionaires have declared interest in a gaming license. These include Thor Equities, Saratoga Casino, Chickasaw Nation, real estate mogul Stefan Soloviev, Stephen Ross Hudson Yards developer, New York Yankees affiliates founded Legends, and the owner of Mets, Steve Cohen.
The Mets owner has partnered with Hard Rock near Citi Field to build a gaming venue in the city. Musician Jay Z is also among the bidders and joined hands with Caesars and real estate developer SL Green to construct a Times Square casino. Most bidders have faced considerable opposition concerning their chosen location for the casinos.
Baker did not say if Saks intended to collaborate with already established casino operators. He did say, however, that, unlike most bidders, a casino in Saks will be completed and ready to run within a year.
Baker went on to compare it to the gaming parlors in the James Bond film "Casino Royale."
"In Monte Carlo, they have fancy casinos, so why not in Manhattan? Why should Manhattan have another slobby casino? … We need spectacular," the executive chairman said.
The board is set to announce the winners of the gaming licenses later this year. While evaluating, economic growth, job creation potential as well as the commitment to partner with minority contractors will be considered.
Leave a Reply
You must be logged in to post a comment.