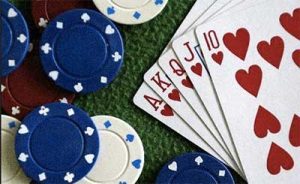 The biggest lobbying group for the American casino industry wants to promote responsible gambling to enable an expanding industry.
In a bid to promote a safer gambling environment, the American Gaming Association (AGA) has released an updated version of its 'Responsible Gaming Code of Conduct', which requires American land-based casino operators to be more transparent.
The AGA, which consists of commercial and tribal casino operators, developers and other companies and individuals affiliated with the multi-billion-dollar casino US casino industry, wants operators to be more upfront to players.
The updated code requires casino operators to explain the odds and payouts of the games to players, while also ensuring they are not using advertising which promotes gambling as an avenue to social, financial, or personal success.
It also requires operators to have training in place for employees with regards to gambling policies, such as underage gambling and money laundering.
"[Responsible gaming] is an every day, year-round responsibility that we have to every player that walks through our doors and onto our casino floors," AGA senior director of gaming policy, Elizabeth Cronan, said.
"We appreciate that this is an issue that must be top-of-mind industry-wide for all employees, from those that interact daily with consumers on the gaming floor to the senior executive leadership and the boards of directors."

The code previously only applied to land-based venues, but updated version addresses online and mobile gambling in America.
"The code seeks to enhance the industry's commitment to protecting players and regularly seeking opportunities for industry-wide improvement," the AGA said in a statement.
The AGA also stated they want to promote a responsible industry to pave the way for states to legalise gambling, including sports betting.
Ms Cronan added although 10 percent of commercial casinos and 67 percent of tribal casinos are not AGA members, non-members generally follow its policies.
Casino members of the AGA include MGM Resorts International and Caesars Entertainment, which are expected to comply with the new regulations.
AGA panel discusses issues in US casino industry
Responsible gambling has been on the agenda for land-based casino operators for some time, but a recent AGA panel discussion has concluded more needs to be done.
The panel, held at the University of Nevada last week, was attended by industry representatives.
MGM's executive vice president of global industry affairs, Alan Feldman, said operators have been attempting to tackle problem gambling issues for the past two decades.
He added MGM is committed to doing everything possible to address the concerns and issues gambling can incur.
"What we should be doing is having a regular ongoing dialogue with our customers to make sure that what they're doing is safe and fun for them and their families," he said.
The company is planning on rolling out a new responsible gambling program at its casino later this year.
Nevada Gaming Control Board member, Terry Johnson, was also present and he indicated the legalisation of recreational marijuana could cause potential problems for the gambling industry.
The state recently legalised marijuana and shops have opened up all over Nevada, except the strip where they are banned.
But Mr Johnson believes the existing gambling regulations are not adequate to address surrounding issues.
"And what happens when persons might be impaired from marijuana intoxication and continue to gamble?" he asked.
Leave a Reply
You must be logged in to post a comment.