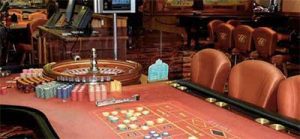 The Uruguayan Chamber of Deputies has passed legislation banning all online gambling in the country, except sports betting.
According to a report on G3 Newswire, the Deputies passed the new regulations earlier this week which will result in a number of offshore operators withdrawing from the market.
The new laws deem casino games such as poker, roulette, slots and other online gambling games as illegal in Uruguay and extends the power over sports betting to the Uruguayan executive branch.
Deputies reportedly approved the new law which was pushed by the governing party of Uruguay, Frente Amplio.
It will now be put to a vote before the upper Chamber of Senators, who are expected to follow suit.
According to the report, the new reforms make up a larger piece of legislation known as the Accountability Law, which was proposed by the executive branch and supported by President Tabare Vazquez.
The Accountability Law aims to improve financial transparency to support the federal budget and in turn economic growth in the country.

The new reforms do not explicitly address how the online gambling ban will be addressed, but reports in July revealed the government was planning on blocking gambling websites via Internet Service Providers (ISPs).
Uruguay's Undersecretary of Economy, Pablo Ferreri, explained that while online gambling is already prohibited in the country, there are no controls in place which prevents Uruguayans from engaging in the activity.
The online gambling ban has come as a surprise to many who believed the government was considering regulating the industry. While gambling services have been controlled by a state-run monopoly, lawmakers have attempted to enact a more liberalised gambling system over the past few years.
The possibility of a regulated industry has caused a lot of controversies, with workers from state casinos striking after new reforms legalising online gambling were proposed.
The National Federation of Uruguayan Gaming (FENAJU) also warned that new gaming laws, which accept international gambling operators, would impact the country financially since offshore operators would "earn millions of dollars without being regulated and strictly controlled by the economic authorities."
Land-based casinos will also be affected by the new reforms due to an additional tax on slot machine payouts and table wins included.
The Uruguayan Casino Control Board recently revealed that casino gambling was on the rise, with a 6.5 percent increase in the number of bets placed at local casinos.
But lawmakers have questioned the government's plan to increase taxes on gaming.
Deputy of the National Party (Partido Nacional) Jorge Gandini highlighted that illegal activity continues to grow but the government is more focused on taxing "legal gaming" and changing "gaming rules" for both mixed and private casinos.
Leave a Reply
You must be logged in to post a comment.