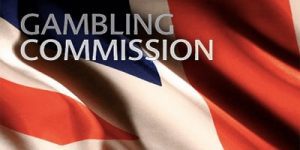 A new license requirement imposed by the UK Gambling Commission could see more operators withdraw from "grey" gambling jurisdictions.
Reputable online gambling operators licensed by the UK Gambling Commission follow strict licensing conditions, including responsible gambling practices and ensuring strong anti-money laundering policies.
But licensees may soon have to report any "revenues derived from other jurisdictions" that their group companies acquire, according to the Gambling Commission's second response report to its 'Regulatory data collection' consultation, which took place in November 2016.
The current 'Licence Conditions and Codes of Practice' (LCCP) requires licensees to only report markets if a group company generate revenues of 3 percent or more of their total revenue or 10% if total revenues from all groups are less than £5 million.
But a new change will see far-reaching implications, as the LCCP license changes will require revenue reports "from sustained/meaningful generation above the 3% threshold being passed by the wider group."
This new reporting requirement will be enforced in April 2018 and is in response to concerns about "grey area" jurisdictions.

"Revenues generated in "grey" markets could be used to gain a commercial advantage in Great Britain", for example by funding marketing spend in GB," the Gambling Commission says in its response.
For example, some online operators licensed by the UK Gambling Commission may have subsidiaries operating in grey markets.
If the language which is enacted when the changes come defines a group company as a subsidiary, more gambling operators may withdraw from these grey markets. Otherwise, their parent companies may lose their UK Gambling Commission license.
If an online casino operates in the UK and runs subsidiary sister sites which are better suited to players in other jurisdictions, they will likely have to report these "grey market" revenues – and if the Gambling Commission views these market as black, they may have to withdraw.
But the definition of a "grey market" will also need to be determined – even though this is usually determined in the license application.
When it comes to Australia, for example, under the Interactive Gambling Act 2001 it is illegal to operate gambling services in Australia but it is not illegal for Australian players to gamble at offshore sites. This makes it a grey market.
But new changes under the Interactive Gambling Amendment Bill 2016 will add a shade of black and with the LCCP changes, any operators connected to UK licensed companies will likely be forced to exit.
UK licensed operators with groups operating in grey markets may have to restructure, or they will risk their accreditation with the UK and be unable to supply gambling services to one of the biggest gambling industries in the world.
Leave a Reply
You must be logged in to post a comment.