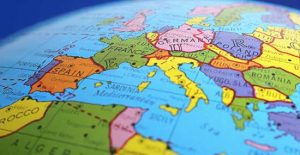 The Spanish gambling regulator has revealed how online poker operators can participate in the European shared online poker liquidity project.
On Friday the Dirección General de Ordenación del Juego (DGOJ) published two documents revealing details about the shared liquidity network and what operators needed to do to be able to participate.
Spain is one of the four regulated gambling jurisdictions (France, Portugal and Italy) involved in the formation of European shared online poker liquidity network.
Under the liquidity agreement, Spanish, French, Portuguese and Italian players will be able to verse each other via the one online poker network.
The documents indicate that not only can licensed operators participate, but new operators will be able to as well, provided they apply for the appropriate licenses.
All operators that wish to join the shared poker network will also have to ensure their operations are compliant with the policies enforced by the four gambling regulators.
While all four gambling regulators have different standards, the DGOJ makes it clear that they agree on a number of requirements.
Operators must first and foremost have effective anti-money laundering policies in place, as well as tools to prevent criminal activities.
The DGOJ also made it clear in the publication that multi-accounting would not be tolerated.

Operators will also have to inform the DGOJ about the exact launch date once they have had their application approved.
They will also need to keep players informed and ensure they detail the new conditions that poker will be offered under.
DGOJ also detailed that the new rules and standards implemented would facilitate an international shared liquidity environment for other types of online gambling services. It is not clear what games could be included, however.
Shared liquidity for online poker has been in the works for quite some time between Spain, France and Italy as their online poker markets have not grown in the past few years.
Portugal only recently regulated online poker in 2016, with PokerStars becoming the first licensed operator in the country. It joined the aforementioned three countries last year in working towards a shared online poker network.
The regulators have revealed the choice to share liquidity between the four countries is due to geographical proximity and having similar online gambling regulations in place. More countries could join the shared poker network in the future.
When it comes to Spain's online poker industry, the DGOJ has already issued 27 poker licenses. However, only four operators are active in the country at the time of writing due to a lack of interest from players – they can only play each other limiting diversity.
In Italy, poker operators can only accept Italian residents, while players cannot play on sites in other countries.
France does accept players from other countries, provided it is legal in the player's own jurisdiction.
The four regulators are hoping the shared liquidity will help the four jurisdictions expand their markets.
US attempted shared online poker liquidity project
Last year, reports emerged that New Jersey was attempting to form a shared online poker liquidity agreement with the UK.
Although the New Jersey Division of Gaming Enforcement (DGE) reached an agreement "in principle" with the UK Gaming Commission, 12 months later it appears it is unlikely to happen.
DGE director, David Rebuck, revealed the state, which could share liquidity with Nevada and Delaware where online poker is legal, couldn't pull off a shared poker network with the UK.
If more states legalise online poker in the USA, with New York potentially authorising the skill-based game in 2018, a shared liquidity project could be created between the country's states.
Leave a Reply
You must be logged in to post a comment.