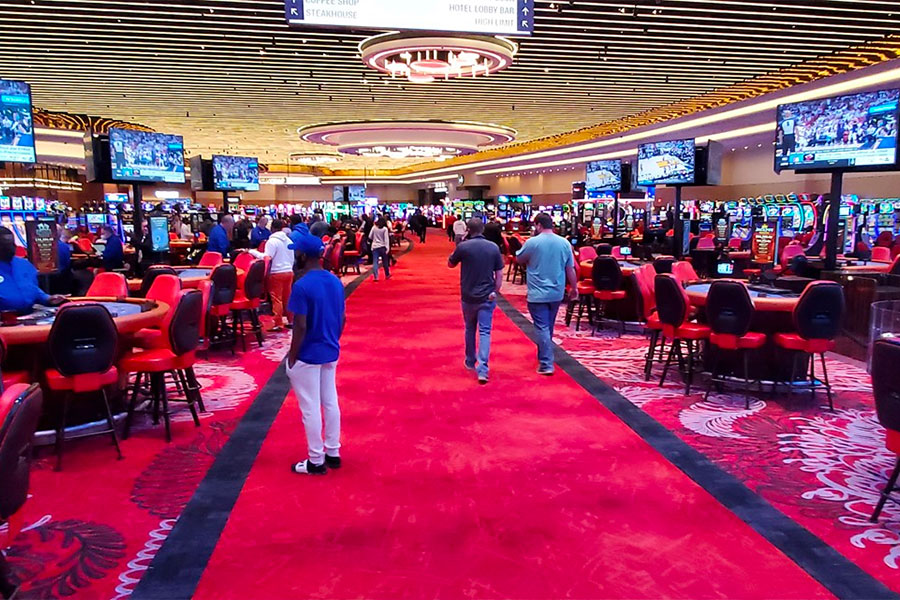 Southland Casino Hotel, a division of Delaware North, has announced the completion of its expansion project. The former racing and gaming venue in West Memphis, Arkansas, has now fully upgraded into a casino hotel with extensive renovations costing the company $320 million.
The extension project took the company three years and transformed the former racetrack. Now, guests can come, relax and be entertained at the 20-storey destination hotel featuring 300 rooms, 12 penthouse suites, and a wide variety of dining and bar options. The venue's casino, which formerly had a handful of slots, now boasts a 113,000-square-foot gaming floor with 2,400 slot machines and 50 live table games. Players can also wind down in the designated areas for food and beverages right in the casino.
In a press release, the company commented: "Southland Casino Hotel, just mere steps away from the new spacious casino floor and new bars and restaurants, looks forward to serving its loyal casino patrons, as well as new guests from surrounding areas such as Memphis, Little Rock, Nashville, northern Alabama and St. Louis."
Commenting on the successful expansion, the CEO of Delaware North, Lou Jacobs, added: "The Southland expansion is the culmination of a legacy project for Delaware North.
"The completion puts Southland on the map as a true casino destination that will draw patrons from both near and far."
The company also unveiled Osi Imomoh as the new president and general manager of Southland Casino Hotel. Imomoh once served as Southland's food and beverage director before becoming a general manager with Delaware North. He will be lending his years of expertise, which includes his work at Isle of Capri Casinos, Jumer's Casino & Hotel and Delaware North's Gaming Entertainment Management in Illinois, to moving the brand-new casino hotel forward.
The expansion project will be celebrated with a player contest, thanks to a partnership with Pepsi. The "New Year, New Ride" contest will give people the chance to win up to $250,000 in prizes and a brand-new Ford F-150. Only members of the Lucky North Club reward program at Southland Casino Hotel will be eligible to enter.
Leave a Reply
You must be logged in to post a comment.