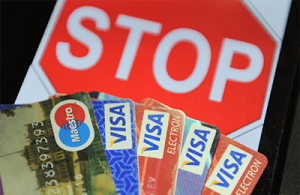 Russia could force payment processors to block offshore online betting sites in a bid to prevent illegal gambling.
As reported by Russian media outlet RBC.ru, the Ministry of Finance has drawn up a new bill to stop the outflow of money, which will be discussed at a government meeting this Thursday.
It is estimated almost USD $3 billion is transferred between Russian players and offshore gambling sites, a figure the government wants to reduce significantly.
While the Russian government has a list of blacklisted sites Internet service providers (ISPs) are required to block, online players are still gambling at international online casinos and these users can't be punished under the law. Since the sites are operated overseas, the operators can't be reprimanded either.
In an effort to counteract this, the bill will reportedly see the Federal Task Service (FTS) blacklisting foreign operators and individuals which are associated with illegal online gambling. This list will then be given to financial institutions all around Russia which will block any unlawful transactions.
America has enforced similar laws, with the Unlawful Internet Gambling Enforcement Act requiring financial institutions to block all transactions made at unlawful gambling sites. But punters in the US have found there are always ways around this including alternative payment methods.
The bill was previously introduced in 2015, proposed by the Ministry of Finances, but it ultimately failed. Some government ministries and financial institutions expressed their concerns about the costs incurred due to constant monitoring for unlawful gambling transactions resulting in its failure.
But these concerns have reportedly been addressed as adversaries are now on board with the revised legislation, though these have not yet been publicised.
Russia has a regulated online gambling environment, with several betting sites featuring licensed online casinos for Russian players, but offshore casinos are deemed illegal. All sites licensed in Russia are required to process payments through central hubs, known as TSUPIS. This allows the government to monitor online gambling activity.
The Federal Service for Supervision in the Sphere of Telecom, Information Technologies and Mass Communications, Roskomnadzor, was established in 2008 as an online gambling watchdog. But it wasn't until 2015 the regulator was granted power to block unauthorised gambling sites.
This saw 12,561 gambling domains blocked in 2016, which subsequently forced William Hill, PokerStars and Sportingbet to exit the Russian market. The regulator has also blocked over 3500 more gambling domains this year.
The Roskomnadzor online watchdog is also awaiting a bill, which was proposed last November, which would give it more power. If passed, the regulator would be able towith digital connection to a previously blocked domaino a previously blocked domain.
Leave a Reply
You must be logged in to post a comment.