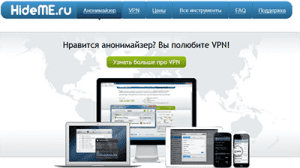 Russia is doing everything in its power to crack down on offshore gambling and now virtual private networks (VPNs) are being targeted.
VPNs are the answer for many gamblers who want to have a casual punt online where the odds are better since the government isn't charging astronomical tax rates.
They disguise your location so you can play at gambling sites in a legal jurisdiction, such as the UK where the government regulates and allows Internet gambling.
Just days after Russian legislators put pressure on the payment blocking bill, media outlets are reporting Russia wants to shut down the use of VPNs.
The Federal Service for Supervision of Communications, Information Technology, and Mass Media, Roskomnadzor, wants VPN services to stop users from accessing the sites listed on the blacklist, according to Russian media outlet, Vedomosti.
The blacklist features tens of thousands of domains which the government has banned Russians from accessing, including a huge number of offshore online gambling sites that are regulated and have great reputations.
Russia hasn't made it illegal to use VPNs just yet since the services are used by businesses for privacy reasons. But media outlets are reporting the Russian Duma is planning to give Roskomnadzor more power.

No official legislation has surfaced just yet, but reports are suggesting the amendments will be made to the Law on Information and the Code of Administrative Offenses. It supposedly will force VPN services to work with Roskomnadzor's blacklist by preventing users from accessing any banned domains.
Additionally, financial penalties will reportedly be given out to any search engine which fails to filter out the blacklisted sites from returned search results. These could be up to RUB700,000 per violation.
A spokesperson for Russia's search engine, Yandex, said it was "superfluous" since Internet Service Providers (ISPs) are already meant to be preventing access from the blocked domains.
The move could also see a number of VPN operators withdrawing from the Russian market, similarly to offshore gambling operators. Opera Software chose to withdraw from the Russian market last November when Roskomnadzor complained about the built-in VPN feature available with the latest version of the Opera browser.
Roskomnadzor then targeted the VPN service HideMe.ru, which is based in Russia. The owner, Markus Saar, was given a list of violations but he claimed he addressed them all. Still, the VPN service remained on the media watchdog's blacklist.
Roskomnadzor reportedly said it would remove his domain from the blacklist if Saar redeveloped his product to block blacklisted domains from users. Saar didn't comply, suggesting it was extortion.
While he was able to get away with ignoring the regulatory authority, that may soon change.
Leave a Reply
You must be logged in to post a comment.