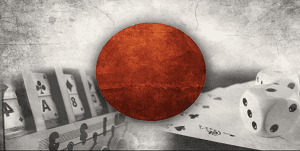 Japan's opposition party Nippon Ishin no Kai has proposed a new problem gambling bill to speed up the legalisation process of casinos.
The bill, which addresses the strong public opposition to land-based casinos, was submitted earlier this month following the speedy approval to lift the ban late last year.
It outlines the requisite for policies on societal issues which occur directly from problem gambling, including crime, debt, and suicide.
A basic program to deal with these issues, as well as plans each city with a casino must implement to combat the negative effects will be reviewed every five years.
Other stipulations include the employment of specialised medical professionals, to coincide with a strong medical system that provides assistance.
The party is hoping Prime Minister Shinzo Abe LDP will support the bill, which will give Osaka a huge advantage as a winning location for a licensed casino resort due to the party's ties with the city.
"The Nippon Ishin bill sets out a variety of measures to deal with problem gamblers to ensure that the problem is dealt with in a comprehensive manner," the party's policy chief, Hitoshi Asada, said.
The bill also suggests the need for policies on casino advertising and admission charges, but problem gambling takes precedence.
A public relations campaign has also been suggested, which will see a week dedicated to education on the dangers of gambling.
This will take place at the end of June and will be known as Gambling Awareness Week.
The bill ensures there's a great level of responsibility management when it comes to problem gambling, highlighting the roles of the governments, casino operators, health professionals and the general public.
But it doesn't clarify who should take the lead for the problem gambling issues, which will cause a lot of debate among those involved.
The central government has already said the Diet should deliver the national framework, while regional governments and casino operators need to have a more hands on approach when dealing with problem gamblers.
Regional governments have expressed their concern over this since they lack the financial resources and don't have a strong guarantee the government will support them.
Despite this Nippon Ishin believes the bill will speed up the debate regarding how casinos are operated. If it is instead delayed, an Osaka casino may face more obstacles.
"Ideally, at least part of an integrated resort would open in Osaka by 2023, and that would be in operation to welcome the World Expo in 2025" Nippon Ishin co-leader and Osaka Government, Ichiro Matsui said.
Leave a Reply
You must be logged in to post a comment.