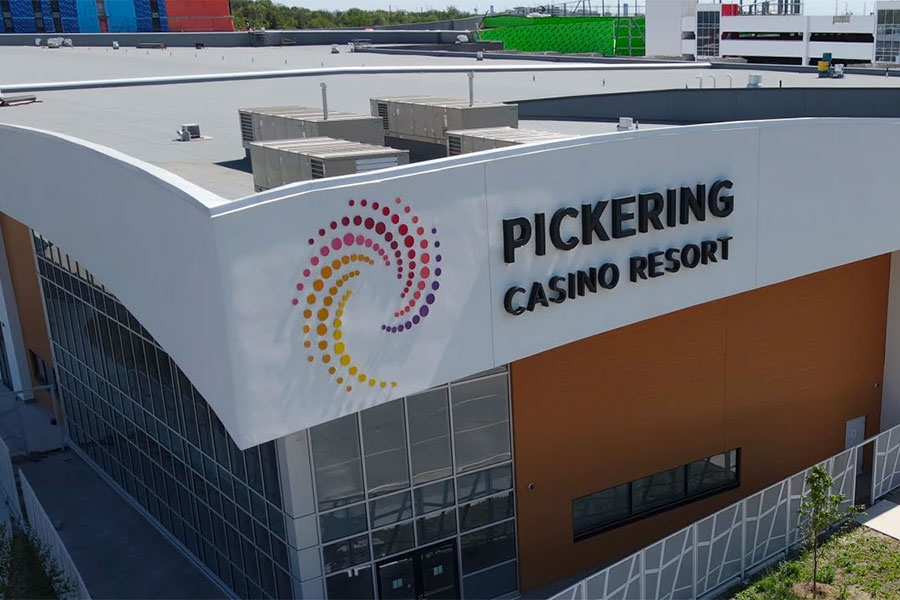 The City of Pickering and Durham Region in Ontario, Canada, have reached an agreement on how to share revenue from the newly opened Pickering Casino Resort.
Both localities agreed on a memorandum of understanding to give Pickering City 5.25% of the first CA$65 million of electronic games proceeds and 4% of the live table games, while Durham Region will receive 50% of shared gambling profits after the first $10 million, up to a cap of $6 million.
Opened in January, Pickering Casino Resort is operated by Great Canadian Entertainment and offers a wide variety of gaming options, a sportsbook, an entertainment center and several dining options. The venue has 275 premium guest rooms, including 33 luxury suites, and is set on a 96,000sqft property. 
The memorandum of understanding between both parties will guide how the money is spent. Both parties agree that the revenue should go towards public issues such as social services and affordable housing, as opposed to infrastructure needs.
A caveat added was that if the money was not spent towards the agreed-upon causes, then the City can review and terminate the agreement. Durham will have to report annually how its cut of the revenue is being spent. 
So far, Pickering City is the only municipality that has agreed to share its funds with other regions.
Leave a Reply
You must be logged in to post a comment.