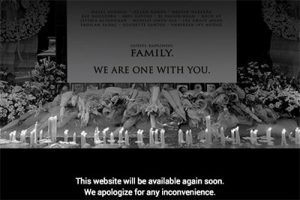 The Philippine's casino regulator has suspended Resorts World Manila's operations after 38 people died as a result of a lone gunman.
The Philippine Amusement and Gaming Corporation (PAGCOR) acted fast following the incident, which also left 54 injured at one of its licensed casinos.
The regulator has issued an order suspending all gaming operations at Resorts World Manila (RWM), after a man – identified as 42-year-old Jessie Javier Carlos – entered the venue with a gun on June 2 and lit a number of gaming tables on fire.
While no one was shot, many died in the ensuing chaos and from the smoke which filled the hallways victims were hiding in.
ISIS claimed the attack, but officials have said it was a failed robbery since the man was in a large amount of debt due to gambling.
RWM is owned by Travellers International Hotel Group Inc., which is a joint venture between the Philippines' Alliance Global Group Inc. and Genting Hong Kong Ltd.
In a statement issued last Friday, PAGCOR said "[i]n light of the tragic incident" it was suspending "the Provisional License (PL) granted to Travellers International Hotel Group to operate casinos and other gaming facilities under the business name of RWM."
The move is not a surprise since PAGCOR chairman, Andrea Domingo, said last week the regulator would apply "punitive measures" after it found the casino failed to comply with recommended security protocols.

Domingo said the agency issued a security advisory which required all licensees and gaming operators to "increase security preparedness in their respective venues and properties to ensure safety of your employees and guests".
The advisory came after President Rodrigo Duterte declared martial law during an ISIS terrorist siege in Marawi City late last month.
PAGCOR has now ordered RWM to "cease and desist all gaming operations while investigation on its liability regarding the June 2 incident is ongoing."
If RWM does not suspend its operations, PAGCOR warned it will face additional sanctions.
RWM has been closed since the deadly attack and its chief operating officer, Stephen Reilly, told ANC's Headstart only hours before the suspension that the casino will remain closed as an investigation into the incident remains ongoing.
"We're not intending to open the gaming facilities at this point in time. It's insensitive to do so," Reilly said.
But he did say they would "be looking to open up the retail component" over the weekend.
The RWM online casino site also remains offline with a condolence message appearing instead, listing the victims lost in the attack.
PAGCOR has ordered all of its licensed integrated casino resorts to review their security and safety protocols in place and ensure they are in line with the regulator's requirements to guarantee a similar incident "will not happen again."
"As the country's gaming regulator, PAGCOR will continue to safeguard the interest not only of all gaming industry players but also, of all guests, tourists and other stakeholders involved," PAGCOR said in the statement.
Leave a Reply
You must be logged in to post a comment.