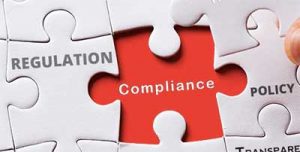 Stamping out money laundering is on the Philippines government's agenda, with a new regulatory framework expected to be released by the end of October.
The Philippines Anti-Money Laundering Council (AMLC) has announced it will release new rules for the country's casinos, which recently became 'covered persons' under the amended Anti-Money Laundering Act 2001.
The government body, which is responsible for addressing the threat of money laundering in the country, has until October 27 to implement new rules and regulations (IRR), with the new amendments signed into law just over 60 days ago.
Included in the new regulatory framework is the Know Your Customer (KYC) process guidelines, which details the way a casino should verify customers while complying with anti-money laundering provisions.

Philippines casinos will also be forced to report suspicious activity, monitor large cash transactions, and keep a record of all KYC transactions and associated documents.
AMLC Executive Director Attorney, Mel Georgie Racela, spoke about the new rules at a seminar on Anti-Money Laundering and Combating the Financing of Terrorism.
"Based on our timeline, we might be able to issue one week before the deadline," he said.
"We're looking at between October 10 and 14 to get approval from our respective boards.
"There are detailed parts of the IRR – but this could take awhile – so the strategy is to issue the IRR first and then we will issue subsequently the guidelines (such as) KYC."
The new rules come as the Philippines Amusement and Gaming Corporation (PAGCOR) announced that it would be offloading its land-based casinos to become a regulator only.
Switzerland compromises to implement responsible gambling practices
The Swiss government is compromising on taxes so it can implement new online gambling rules which address anti-money laundering policies.
The government agreed that lotteries and sporting bets only have to be taxed if the winnings amount to more than CHF1 million, treating all forms of regulated gambling equally.
Prior to the agreement, winnings from lotteries and sporting bets were taxed, while money won in Swiss casinos and offshore casinos weren't.
The Swiss government can now implement new gambling rules, replacing the outdated Lotteries and Betting Act 1923, as well as the Gambling Act 1998.
The new rules prioritise policies and tools which prevent money laundering while taking a tougher stance on online betting sites – only online licensed sites in Switzerland will be able to accept Swiss punters.
All winnings from online gambling will be subjected to taxes too.
Additionally, small poker tournaments will be able to take place outside of casinos, provided the bill passes the final vote and is adopted into law.
If you're looking for a secure online casino, players from United States can visit Slots.lv to play secure real money gambling games.
Leave a Reply
You must be logged in to post a comment.