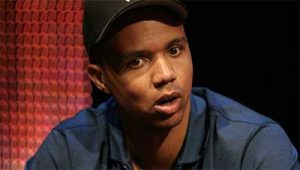 Professional poker player Phil Ivey is still fighting for his winnings against a land-based casino in London which claims he cheated.
Mr Ivey, who has won 10 World Series of Poker (WSOP) gold bracelets, has taken the case to the UK Supreme Court where it will get sorted once and for all.
In 2012, the gambling professional visited Crockfords Casino in London and won £7.7 million playing the baccarat variant, Punto Banco.
But the casino accused him of cheating and refused to pay out his winnings. As a result, Mr Ivey took the casino owner, Genting Bhd, to court.
Although Ivey did admit to using a gambling technique known as edge sorting, his lawyer, Richard Spearman, has argued he did not gain "legitimate advantage".
"He certainly gained an advantage," Spearman told the UK Supreme Court on Thursday.
"Whether he gained a legitimate advantage is the question that we are all buzzing around."
Edge sorting is where a player uses subtle and unintentional flaws on the back of a casino deck to tell if the next card will be low or high.

Mr Ivey first went to court in 2014. He told the High Court he did not touch any of the cards but he did tell the dealer to rotate the most valuable ones. The croupier had agreed as Mr Ivey had told him he was superstitious. The 180-degree move allowed the strongest cards to be identified.
Genting argued the technique was used to gain an advantage over Crockfords.
Genting's lawyer, Christopher Pymont, said "unlike in some versions of baccarat, Punto Banco is a "game of pure chance".
"This is not the sort of game you can obtain advantage by gamesmanship," he added.
"What Mr Ivey set out to do was to obtain information about the lie of the cards before they were dealt."
Experts reportedly found the technique had given Mr Ivey a 6.5 percent advantage.
Despite the court stating Mr Ivey was an honest witness, the High Court ruled against him.
Ivey appealed the High Court decision to the Court of Appeal where his lawyer questioned the High Court's ruling and asked the court to review the definition of cheating.
"Cheating requires dishonesty," Mr Spearman said.
"Cheating has always meant "to act fraudulently, practice deceit and so forth.
"There is no finding at all in the judgment below that Mr Ivey was dishonest in any sense."
But Mr Ivey was out of luck and as a result will have his case tried by the Supreme Court.
"I am hopeful that the Supreme Court will reverse the decision against me and that I will finally receive my winnings which I consider to be the just and proper outcome to this dispute," Mr Ivey said.
Mr Ivey has more than $USD23 million in career earnings according to the online site, Card Player. His absence has been noted from the 2017 World Series of Poker event at the Rio All-Suites Hotel and Casino in Las Vegas.
Leave a Reply
You must be logged in to post a comment.