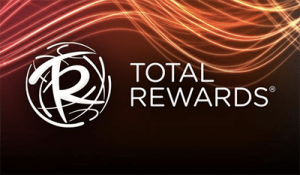 Regulating online gambling will bring new customers to US land-based casinos, according to a testimony from Caesars Palace.
The Pennsylvania Joint House and Senate hearing was held on Tuesday March 7 where the regulation of the iGaming industry was discussed.
Caesars' Senior Vice President of Government Relations, David Satz, detailed the significance of regulation as it resulted in an 80 per cent increase in Total Rewards customers in New Jersey.
Online gambling was legalised in NJ in 2013, but only Atlantic City licensed land-based casinos can offer an online site, including Caesars.
Satz revealed only a small fraction of the huge increase in online customers were existing customers at the brick and mortar venue.
He argued the regulated market generates tens of thousands of new customers for not only Caesars, but other land-based casinos in NJ too.
In a previous testimony Caesars' Senior Vice President of Corporate Development, Michael Cohen, noted that 15 per cent of the new online customers go on to visit the land-based casino.
But the hearing also saw a number of concerns raised.

Critics of regulating online gambling, including Pennsylvania's Parx Casino, were quite vocal about the proposed tax rate, stating it was too low and it would not generate revenue for the government.
"We believe that many of the proposals currently under consideration will actually lower the tax revenue generated by our industry and effectively kill the golden goose," Chief Executive Officer of Parx Casino, Tony Ricci said.
"To be clear, these proposals ask the Commonwealth to trade the 59% tax brick-and-mortar casinos are paying for either the 30% paid by VGT's in Illinois or 15% for Internet Gaming.
"It is clear that the net effect of these proposals will be a reduction in gaming taxes for the Commonwealth, along with thousands of jobs and hundreds of millions of investment dollars by the brick and mortar operators."
But Satz highlighted online casino gambling already exists in Pennsylvania and due to the lack of regulation it provides zero tax revenue to the state.
The Coalition to Stop Internet Gambling argued that legalising and regulating online gambling would jeopardise the gambling industry as it "has little ability to guarantee that their customers are not playing against "bots" or using "bots" whom they cannot possibly beat."
This is despite the advanced gaming jurisdictions which operate in regulated markets to ensure online casino games are fair.
The Coalition also argued regulation would create dangers for minors, but at least one lawmaker said it would protect them.
Executive Director of the Pennsylvania Gaming Control Board, Kevin O'Toole, said his agency was "supportive" of regulating the iGaming industry.
Based in the USA? Why not try out Bovada or Slots.lv, which both feature easy and fast deposits and withdrawals for US gamblers.
Leave a Reply
You must be logged in to post a comment.