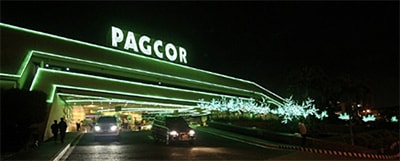 The Philippines has announced it will be capping the number of offshore online gambling licenses awarded to 50.
Last year, the Philippine Amusement and Gaming Corporation (PAGCOR) announced it would be awarding offshore gaming licenses to allow operators to supply players with online casino games and betting markets.
The government has banned online casino gambling and sports betting in the country but after a revenue review, it opted to lift the ban for international operators and players.
The online casino license application fee is nearly P2.5 million, while the sports betting license fee is almost P2million.
The country's regulator revealed it received 76 license applications within just a few weeks last year, but is now stating the number will be limited to 50.
According to the Philippine news outlet, Malaya, the country's regulator has already awarded 42 applicants with a license, while another 12 applications are pending. These operators will be categorised as Philippine Offshore Gaming Operator's (POGO).
The limit on the number of applications has reportedly been due to the potential of "oversaturation."
Chairman Chief of Staff, Office of the Chair, and COO for PAGCOR, Jose Tria said an "audit system" will allow for a review of the market in terms of saturation.
"If their [POGO] income drops from their previous reported income, it means there are too many operators."
Tria noted that while the audit system has not been procured just yet, it is expected to be installed by September. Additionally, he said the current moratorium on granting any new licenses could be lifted at any time depending on the market.

"Before there was no audit system, that's why we don't have any industry figures," Tria said.
"Now, we are procuring an audit system that will link the servers real-time.
"For now we want the audit system in place, so we have proper monitoring."
Upon approval, the applicant has to pay P9.9 million for an online casino license and P7.4 million for a sports betting license.
PAGCOR is hoping to generate as much as P6 billion in taxes every year from the POGO licensed online casinos and betting sites once a proper monitoring system is in place.
This is twice as much as the current estimate of P3 billion in taxes expected to be collected this year.
"We are looking at more or less P3 billion in taxes, POGO alone," Tria said.
"If we are able to streamline operations, (it can go as high as) P 6 billion a year, in tax revenues."
Tria also said the gaming sub-sector revenues will impact the tax scheme imposed and until the auditing system is implemented, gaming taxes are fixed.
"Moving forward, PAGCOR wants it to be a percentage of gross gaming revenues (GGR) at two percent of GGR for land-based and online operations," Tria said.
POGO license applicants have to meet strict criteria to be approved including a review of operations. They also have to be committed to offering high-quality services to players based offshore. This means nationals in the Philippines and Filipinos residing abroad are not allowed to gamble at these sites. Operators also have to ensure players are over the age of 21.
Leave a Reply
You must be logged in to post a comment.