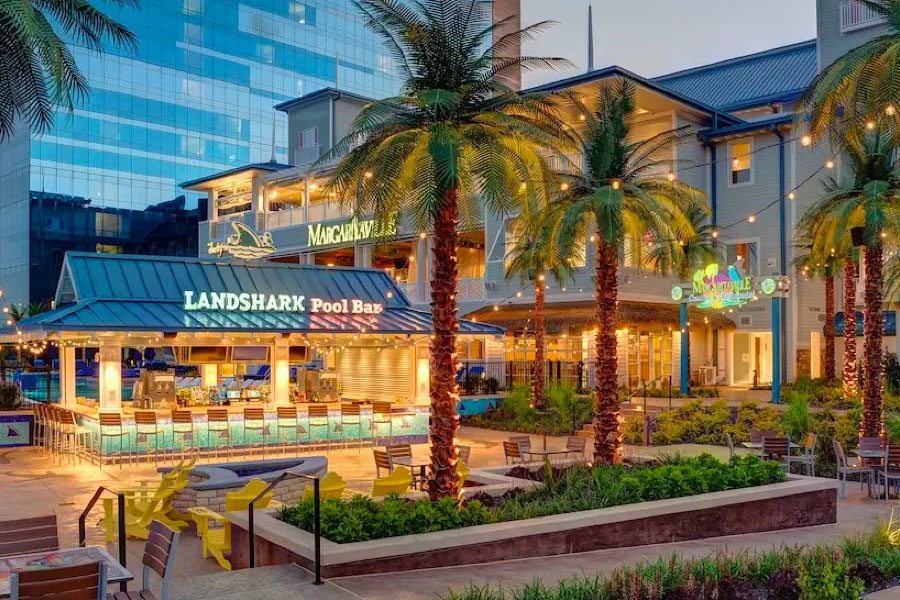 Artificial intelligence (AI) company Oosto has formed a partnership with Muscogee Nation Gaming Enterprises to provide facial recognition software for Oklahoma's River Spirit Casino Resort.
The new inclusion will be of considerable assistance to the tribal venue. The resort has a total floor area of approximately 200,000 square feet and sees thousands of guests patronize the facility every day.
Utilising the venue's existing network of surveillance cameras, the new software will allow casino staff to identify known offenders and self-excluded patrons. The "OnWatch real-time watchlist alerting" system will immediately recognize any potential dangers and notify the casino security personnel of them.
River Spirit Casino Resort partners with #Oosto to fortify security operations and enhance the guest experience (@OostoAI) https://t.co/lQjsr0dno4 #casinosecurity #videosurveillance #facialrecognition pic.twitter.com/pQCKu2M3GL

— Oosto (@OostoAI) October 24, 2022
The software also enables users to conduct searches for past and present videos, which can then be analyzed for data.
Oosto's Chief Revenue Officer, Adi Nativ, commented on how excited the brand was to have Muscogee Nation Gaming Enterprises utilize its technology.
"We were really excited to demonstrate how much value Oosto's vision AI could provide to Muscogee Nation Gaming Enterprises in support of their very busy security team," said Nativ.
"When battle-tested against other facial recognition technology providers in complex environments, Oosto always proves to be the superior solution 'in the wild' – our accuracy and speed of detection are unmatched. So, we couldn't wait to help elevate River Spirit Casino's operations to a new level. We truly value their trust in us."
READ: Real money casino sites in the USA
Muscogee Gaming Nation's director of compliance, Travis Thompson, pointed out that the facility's use of Oosto's technology has enabled a significant reduction in the number of manual operations related to the identification of miscreants.
"With Oosto, we have eliminated most of the manual processes associated with identifying bad actors as they enter the casino. When a patron does something inside the property that is considered a crime or unwanted, that person is barred from entering the property again," he said.
"Their profile is entered into Oosto, and the system looks for that face every time they enter the property. Since implementing Oosto, we see anywhere from three to five positive detections per day. We know that we're keeping the right people out and I think that makes our players more comfortable."
Oosto was established in 2015 and has been able to conduct business on a global scale due to its vast network of offices and distributors, as well as its backing from prominent investors such as Softbank Vision Fund, Eldridge, Qualcomm Ventures, and DFJ Growth.
Leave a Reply
You must be logged in to post a comment.