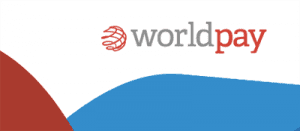 The Norwegian gambling regulator has followed through with its plans to strengthen its gambling industry by blocking payments from specific companies.
In December, reports emerged that the Norwegian government was focused on strengthening its monopoly while ignoring advice to liberalise its gambling industry.
Now the country's gambling regulator, Lotteri-og Stiftelsestilsynet, has ordered financial institutions to block any gambling payment transactions from seven specified companies.
The order was issued on March 29, and enforced on April 24, as the government picked up on the transactions which were being made to unauthorised online gambling sites.
The Lotteri-og Stiftelsestilsynet revealed a total of NOK2.2 billion flowed through the seven companies in just 2016, and an extra NOK500 million in the first two months of 2017.
This came as a shock to the gambling authority which is why it has targeted the payment companies linked to offshore gambling sites including Trustly, WorldPay, Earth Port, Inpay and Entercash, as well as local firms which have been linked to gambling operators Stay Cool and Mangas Gaming.
Norwegian media outlet, Klassekampen also reported the online gambling operator Betsson was linked to Worldpay while the Kindred Group's online betting site, Unibet, was mostly connected to Earth Port.
Betsson spokesperson, Kim Rud Petersen said the move by the Norwegian gambling regulator was "a violation of European Union law."

The European Gaming and Betting Association (EGBA) has confirmed this via a letter to the Norwegian gambling regulator. The letter condemns the move and states it is contradictive to the EEA Agreement, which is responsible for more than seven million citizens who gamble across Europe. The provisions don't line up with EEA law as it restricts the ability to provide services and the freedom to receive the services.
Peterson did not confirm whether the gambling company used any of the affected payment processors.
He added Betsson would "continue to offer entertainment games to Norwegians" and said he could not see how the move would affect the company "significantly."
This seems to be the general attitude most gambling companies have, which could prompt Lotteri-og Stiftelsestilsynet to continue to do what they can to stamp out offshore online gambling companies.
Foreign gambling sites with great reputations in liberalised gambling jurisdictions don't want to offer their services illegally, but the country is sticking to its monopoly. Norway has two state-run entities, including Norsk Tipping and Norsk Rikstoto, which are legally allowed to offer gambling and sports betting to Norwegian gamblers.
Offshore gambling companies want the country to regulate the industry with a license model, similar to Denmark. While the government entertained the possibility, it eventually destroyed any hope this could happen in December, stating these operators would not comply with the social responsibility standards in place in the country.
Leave a Reply
You must be logged in to post a comment.