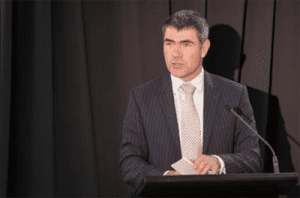 New Zealand's government may allow live in-play betting and restrict offshore betting sites thanks to a new gambling amendment.
Plans to amend the Racing Act 2003 was announced by New Zealand's Racing Minister, Nathan Guy, on Thursday. He is proposing a restriction on international licensed offshore operators which accept bets on New Zealand races.
The Racing Act amendment will also allow live betting during racing events. Currently, the TAB can only offer in-play services on sports represented by National Sporting Organisations.
The TAB said live betting options would be added once the legislation passed, but it has not yet been revealed what live bets would be offered or how it would work.
The amendment is in response to complaints made by the New Zealand Racing Board (NZRB) about international betting sites trumping its TAB product.
If passed, a royalty fee will be imposed on all international bookmakers which use New Zealand race data, along with a point-of-consumption (POC) tax on bets placed on local sporting events made with overseas sites.
"These offshore operators use New Zealand race information for their bets without paying a royalty back to our industry for their use," Guy said.
"Also, by not contributing any profits back to our communities, these operators are able to work at an unfair advantage to the TAB."
Guy also added the POC rate is in line with the 2 per cent of betting turnover as recommended by the Offshore Betting Working Group.
NZRB chair, Glenda Hughes, and the chairs of all three racing codes have shown their support to the amendment.
New Zealand Thoroughbred Racing chairman, Dr Alan Jackson, praised the move stating it is something they've been pushing for some time now.
"The proposed changes will make the industry more competitive in an increasingly complex wagering market and provide real benefits for our stakeholders."
While the NZRB pays similar fees to international jurisdictions for their products, the exact details for overseas operators aren't known.
This information will become available when new legislation surrounding the changes is submitted to parliament, which will be done as soon as possible.
While this will give offshore licensed betting operators a more prominent position in New Zealand, advertising their products will still be illegal in the country under the Gambling Act.
Guy said the proposed changes "are not designed to get more people gambling – it's about recognising the value of New Zealand events to offshore operators, and attracting New Zealand money currently gambled overseas back within our framework."
Leave a Reply
You must be logged in to post a comment.