The regulated iGaming industry in New Jersey is hitting it out of the ballpark, but one state senator wants to take things further and make NJ "the mecca of Internet gaming."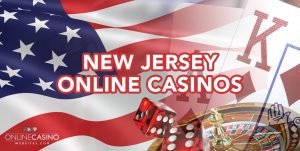 Senator Ray Lesniak plans to introduce a new bill on August 25 (via Online Poker Report) that will allow NJ online casinos and poker rooms to accept players from other American states that have legalised and regulated online gambling such as Delaware and Nevada, along with other countries worldwide.
Essentially, the new legislation would create interstate and international player pools and bring outsiders into the very successful New Jersey iGaming market.
Current state laws prohibit online gambling to only allow people physically located in New Jersey access and place bets at licensed NJ iGaming sites.

If Lesniak's bill goes through, it would also allow international casino operators to set up shop in New Jersey and remove existing restrictions that force gambling businesses to base their computer servers within the confines of Atlantic City.
"I've changed my mission from making New Jersey the Silicon Valley of Internet gaming to the Mecca of Internet gaming," Lesniak told the Associated Press.
"Online gaming has helped Atlantic City to revive its casino sector with a success that we can expand in ways that will generate more revenue, create jobs and fuel technological innovation in gaming."
Senator Lesniak faces an up-hill battle to get his bill passed, given it is an election year and Leskniak plans to retire at the tail-end of 2017 after his bid for governor failed.
Since iGaming was legalised in New Jersey in November 2013, the local online gambling industry has generated approximately $998.3 million in revenue for the state, in addition to $124.4 million in tax revenue.
A further $40.3 million in total gaming taxes is anticipated for the 2017 financial year, though the Division of Gaming Enforcement (DGE) reported the state's online poker iGaming operators recorded its worst revenue income in June 2017, the worst since the industry was regulated.
Leave a Reply
You must be logged in to post a comment.