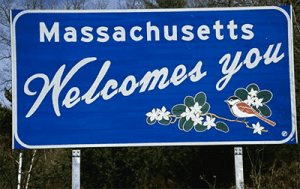 The next state in the US to consider legalising online gambling is Massachusetts.
The state only recently opened its first land-based casino, with two more in the pipeline, but now it is considering venturing online.
If it does it will become one of four states to allow online gambling in the US.
But it could become more with Pennsylvania fighting for online gambling at a Gaming Committee Hearing on Wednesday – it is possible the state will legalise Internet wagering by the end of the year – and New York considering decriminalising online poker.
While Massachusetts's plans are only preliminary, some state officials have said regulation will contribute positively to the growing online gambling industry.
A commission was created last year by state lawmakers to investigate the evolving nature of the industry.
"The online gaming world is evolving every day," Leominster Democrat and the member of the commission, Senator Jennifer Flanagan, said.
"It's constantly changing with new products and new technology. We're trying to stay on top of it. But it isn't easy."
She said there were huge benefits to legalising online gambling, especially being the first to do so.
"I think there's a lot of merit to the idea of encouraging developers to come to Massachusetts to create the next big thing," she said.
Chairman of the Massachusetts Gaming Commission, Stephen Crosby, agreed, He noted the economic benefits online gambling could bring to the state.
But, just as we are seeing in the aforementioned states keen to legalise online gambling, it will be an uphill battle.
Anti-gambling groups are always quick to voice their opinions, and they already have.
The executive director of the Massachusetts Council on Compulsive Gambling, Marlene Warner, revealed her group is "highly concerned" that legalising Internet wagering is being considered. She said the state will have to implement consumer protections to alleviate the impacts.
There's also already some opposition from the three licensed brick and mortar casinos.
The Pennsylvanian committee hearing earlier this month heard Caesars' Senior Vice President of Government Relations reveal online gambling was actually beneficial to their land-based operations. This was based on evidence from New Jersey where only land-based casinos can operate online gambling sites, though.
The three casinos, MGM Resorts, which is set to open next year, Wynn Resorts, which is scheduled to open in 2019, and the operational Penn National paid a total of $195 million for the casino licenses.
Senior vice president for public affairs for Penn National, Eric Schippers, said this should protect their casino which opened in Plainville in 2015.
"We can't have offshore operators coming in and poaching our business," he said.
Online gambling in the US is already a huge industry despite being illegal in nearly all states of the US. Nevada, Delaware and New Jersey have legalised online gambling to an extent.
In states where it isn't legalised, many gamblers fund offshore online casino accounts despite payment blocking measures implemented.
"There's billions of dollars being gambled online now," Crosby said. "The question is whether we in Massachusetts want to take it out of the shadows, regulate it, and take a piece of the action."
The commission has reportedly held a number of hearings and will make recommendations within the coming months but sports gambling is not being considered.
It could just be the state will give the rights to the land-based casinos, similarly to New Jersey.
"Our position is that it wouldn't be fair to the casinos if we were to dramatically change the gambling economy without paying attention to the casino guys who are spending $4 billion in the state," Crosby said.
But Flanagan doesn't believe online gambling rights should be exclusive to the three casinos.
"The casinos absolutely have to protect their investment, and limiting online gambling to the existing casinos is worthy of exploring," she said.
"But there may be other possibilities, too."
Irrespective of how the state chooses to act, an online gambling expansion could be on the cards for Massachusetts.
"Whether online gaming will come to dominate the overall gaming industry remains to be seen, but it's certainly a significant part of the industry," Crosby said.
"It's already here."
Leave a Reply
You must be logged in to post a comment.