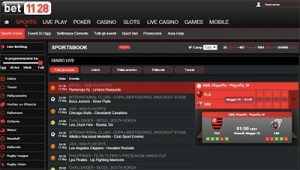 Malta Gaming Authority recently suspended an online gambling site due to links to the mafia, but Italian authorities are claiming the regulator is delaying the case.
CenturionBet Ltd had its license suspended earlier this month after it was alleged its online casino, Bet1128, is linked to the Italian mafia.
Italian authorities are investigating due to evidence indicating the casino is associated to the 'Ndrangheta – an organised crime group located in Southwest Italy.
While the MGA acted fast in suspending the license it is reportedly taking a very long time to respond to letters of request from Italian authorities.
MaltaToday has reported the Italian authorities specifically want to talk to a former MGA official and a trust lawyer.
One Italian prosecutor on the case, Nicola Gratteri, has complained Maltese authorities are not cooperating with the investigation known as "Jonny".
The Antimafia prosecutor of the Catanzaro Tribunal told the media the case was awaiting results from the international rogatory – letters of request – from Malta, "but there has been no reply".
Mr Gratteri added he was stumped as to why Malta had not yet replied.
The rogatory involves a formal request from an Italian court to a Maltese court to gain judicial assistance.
Mr Gratteri believes Bet1128's online gambling operations including the casino, sportsbook, and poker room was owned by 'Ndrangheta.
Italian police recently arrested 68 suspected 'Ndrangheta members for syphoning tens of millions of euros meant for migrant reception centres in Italy.

CenturionBet "de-facto" owner, Francesco Martiradonna, has reportedly supplied enough evidence to link the powerful crime syndicate to the online gambling brand but denies any ties to the mafia.
"The company CenturionBet has never been the subject of a criminal investigation," Mr Martiradonna's lawyer, Giancarlo Chiarello, said.
"And I am not aware that Francesco Martiradonna played a role in its corporate structure."
As a result, the Italian prosecutor is pushing for a timely response.
"If Malta decides not to collaborate with Italy, or replies six months or a year after I conclude my investigation, it will be useless," Mr Gratteri said.
"It is just a choice of not wanting to reply because we have no problems on a procedural level."
The MGA is a popular licensing jurisdiction due to the low tax rate requirement. A number of top online gambling providers and operators are licensed in Malta including Net Entertainment, Microgaming and PokerStars.
But a recent report by the journalistic network European Investigative Collaborations (EIC) revealed Malta is a target for operations associated with the Italian mafia – as well as the Turkish elite and Russian loan swindlers.
The journalists reviewed around 150,000 documents which revealed how the firms were using Malta for tax avoidance in the EU.
Mr Gratteri said the "high" number of gambling operators and providers licensed in Malta was "very suspicious".
"There is something that doesn't add up on the legislative level or at the level of controls… we need to look further into the matter, not only at a judicial level but also at administrative and political levels," he said.
Maltese Attorney General, Peter Grech, refuted claims Malta was refusing to answer.
"I cannot comment on the merits or the specifics of the case but it is not correct to state that Malta is refusing to answer. The police are handling the matter," Mr Grech said.
Leave a Reply
You must be logged in to post a comment.