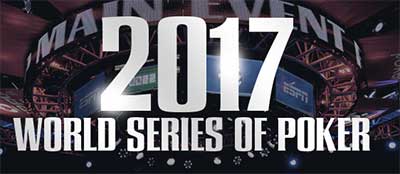 The World Series of Poker (WSOP) has announced a multi-year agreement with Tencent to expand its brand throughout Asia.
The 48th annual WSOP Main Event kicked off on Saturday at the Rio All Suite Hotel and Casino in Las Vegas, with the popular poker brand announcing a partnership with the Chinese gaming giant.
As a result of the deal, WSOP will develop a first of its kind program which Tencent can use to train staff for events and tournaments. It will include in-depth training on the rules of poker tournaments, appropriate equipment, procedures and more.
Executive Director of WSOP, Ty Stewart, announced the deal to a packed Brasilia Room on July 8.
"Today is a special day as we kick off the first day of the 48th edition of the longest running and most prestigious tournament in the world," he said.
"Poker has come a long way in the last 50 years, with major events across Europe, Latin America and even Australia but Asia, which has a population of over four billion has always represented the largest opportunity in the game."
This expansion is an exciting movement for poker players in one of the most populated regions in the world.

"There is so much untapped potential in Asia and we've found the perfect partner in Tencent to help spread the great game throughout the entire continent," Mr Stewert added in a media release.
"We plan to use the WSOP brand and our expertise, along with Tencent's reach in Asia, to inspire the next generation of competitive sport players."
Tencent will also be able to design and sell WSOP merchandise as per the deal. The gaming company also has media content distribution and production rights in Asia, including live streams of WSOP events and reality-based programs.
The Chinese company already has a poker app available known as Tencent Poker. The app, which launched in 2014, will soon feature the WSOP brand and will act as a portal for land-based tournaments. It is a free-to-play app due to Chinese law and will remain this way despite the rebranding.
Tencent is also known for its esports investment projects, including a park in Wuhu China. Mr Stewert said WSOP will be using Tencent's esports market experience as inspiration for future WSOP events.
"We are very excited to partner with WSOP and hope to leverage our expertise in eSports to bring new innovations to the competitive game of poker," Corporate Vice President of Tencent Group, Jerry Chen said.
The companies also revealed the partnership aims to tap into the next generation of competitive poker players and provide a platform for anyone in the world to become a champion.
Tencent hosts a land-based poker tour in Sanya, China, every year which will now be run in conjunction with WSOP to provide Chinese players with the same experience which is offered around the world.
The first ever WSOP China event, where players can win gold bracelets, will take place in December 2017 – online qualifiers will be in August 2017 via the Tencent Poker app.
In addition, WSOP China Circuit events awarding gold rings are expected to be established.
Due to anti-gambling laws in mainland China, all events held in the country will be free-to-play. The poker tournaments will still successfully teach players the skills necessary for professional poker and showcase the fun involved.
WSOP latest updates
The first of three starting days for the WSOP Main Event commenced on Saturday and almost 800 players registered for Day 1.
Among the players was last year's Main Event champion, Qui Nguyen, who finished the first day with 96,700 in chips.
Along with Mr Nguyen, Former NFL star and three-time Super Bowl Champion, Richard Seymour finished Day 1 with 105,000 in chips.
Only 576 players survived the first day, with Denmark's Morten Mortensen leading the pack with 276,000 in chips.
Prior to the main event, Australia's Heidi May took out the WSOP Bracelet in the $10,000 Ladies No-Limit Hold'em Championship, pocketing $135,098.
Leave a Reply
You must be logged in to post a comment.