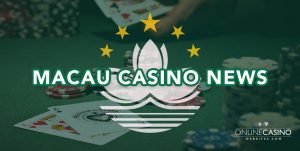 Macau's VIP gaming market continues its recovery in the second quarter of 2017, with released figures pointing towards renewed strength in high roller baccarat revenue and VIP shares compared to this time last year.
Macau's Gaming Inspection and Coordination Bureau (DICJ), the special administrative region's local gaming regulator released the new statistics earlier this week, reporting Macau's casino operators generated VIP baccarat revenue of MOP 35.85 billion (USD$4.46 billion) between April and June, which is up 34.8% from Q2 2016's figures of MOP 26.6 billion.
While VIP baccarat is only up 1% from Q1 2017, overall VIP share of Macau's gaming market revenue for Q2 2017 is reported at 57%, up 5.5% from Q2 2016.
Earlier this month, gross gaming receipts released by the DICJ confirmed Macau had experienced a 25.9 per cent jump in monthly gaming earnings to MOP 19.99 billion (USD$2.49 billion), owing to increased demand and business from high stakes VIPs and increased junket activity.

In the wake of Macau's VIP gaming market resurgence, president of Macau's Association of Gaming and Entertainment Promoters Kwok Chi Chung told GGRAsia the capital deposit for Macau casino junkets newly licensed and registered should increase to MOP 50 million (USD$6.2 million), up from the current threshold of MOP 100,000 (USD$12,500) originally set in 2004.
Mr Kwok previously suggested an increase in the required deposit from junket operators to MOP 10 million in April last year, but with his new figures has elaborated the 120 currently licensed gaming promoters in Macau would not be affected by any new threshold introduced by authorities.
The Association of Gaming and Entertainment Promoters also put forward the idea for a new licensing system to regulate junket "collaborators", individuals who are not licensed by the Macau government but play a role in bringing VIP high roller players to Macau, either by way of arranging player payment on losses or securing them credit for further play.
Leave a Reply
You must be logged in to post a comment.