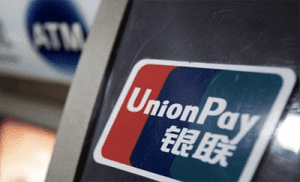 Macau is taking steps to reduce money laundering and comply with the Chinese mainland gambling crackdown via face recognition software.
The advanced technology will be installed in UnionPay – China's local bank card – ATMs in the world's biggest gambling destination.
On Monday, the Macau government announced UnionPay users would need to insert their mainland identity cards into ATMs, which will work with the facial recognition software to confirm their identity, before withdrawing cash.
The move is to stop capital outflow and money laundering, despite mainlanders visiting Macau already restricted to 10,000-yuan ATM withdrawals per day. Last year, reports emerged the daily ATM withdrawal limit was going to be halved, but it was denied a few days later.

Still, many gamblers have been flouting the withdrawal limits by using multiple ATM cards. And many of these gamblers are Chinese mainlanders.
Two-thirds of the 30 million visitors to Macau in 2016 were made up of Chinese mainland nationals.
Analysts have commented on the new technology move, suggesting it will take a while to implement as all ATMs in the semi-autonomous Chinese territory will need to be upgraded.
Hong Kong-based analyst at Bernstein, Vitaly Umansky, also commented on the new ATM measures suggesting they are a reminder to investors that "Macau risks are largely tied to policy and the power of the government to limit growth has not been diminished."
The measures were announced on Sunday night before a visit from the state leader Zhang Dejiang – considered to be China's third most powerful man.
Macau is the only region of China which allows legal casino gambling, but it has not been exempt from the crackdown which was initiated by President Xi Jinping in 2014 to limit mainland capital outflows
The crackdown put a spotlight on the VIP industry, which involves junket operators targeting mainland Chinese high rollers and luring them to casinos in Macau. The crackdown has meant many VIP visitors have stayed away.
As the industry recovers – Macau repositioned itself as a destination for the average gambler – it is continuing to work with Beijing to show it is taking the crackdown seriously.
Crown officially exits Macau
Presumably, the hardest hit by the anti-gambling crackdown in China was Crown Resorts. It saw more than 18 staff and associates detained – many are still in jail awaiting trial – and it resulted in the company dropping its international strategy to focus on its Australian assets.
James Packer's Crown Resorts had a remaining 11.1 percent stake in its Macau joint venture, Melco Resorts and Entertainment, but announced on Tuesday it has agreed to sell it to its partner for $AU1.34 billion.
"Upon completion of the repurchase agreement, Crown Resorts will no longer hold an interest in Melco Resorts," Crown said in a statement.
Crown said the deal should be completed by next Monday, with the money going towards debts.
Melco Resorts chief executive, Lawrence Ho, said Crown selling its remaining stake in the joint venture ended the most successful global gaming partnership in the world.
The agreement which Crown and Melco Resorts had regarding entering the new Japanese casino market will also be terminated.
Crown has been focusing on its Australian venues, including Crown Melbourne and Crown Perth casinos. It is heavily invested in developing the new casino-hotel at Sydney's Barangaroo destination.
It has also been directing its efforts towards its digital business.
The arrests in China hurt Crown Resorts revenue too as it stopped high rollers from visiting the Australian venues.
Leave a Reply
You must be logged in to post a comment.