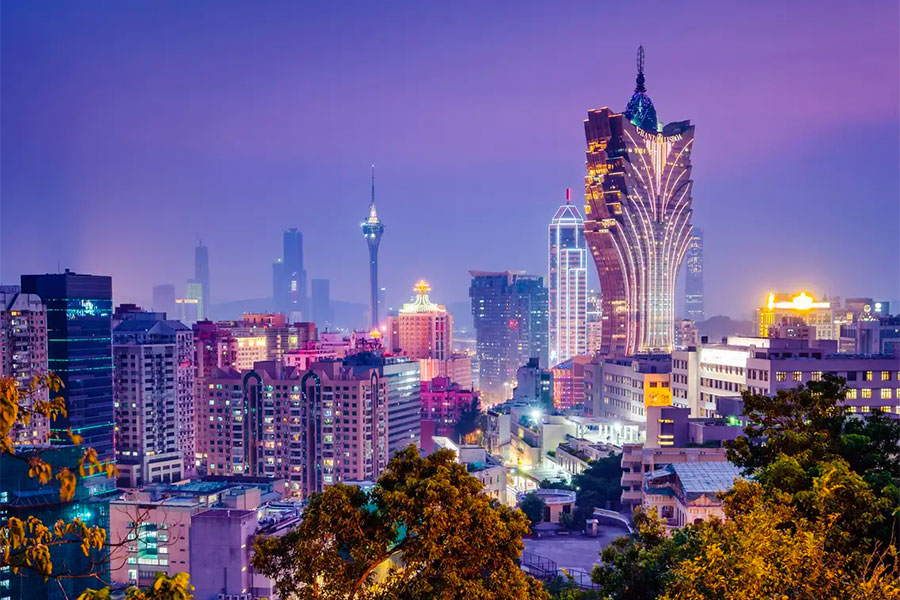 The Macau casino industry is facing a staff shortage leading into the Chinese New Year, with many gaming operators set to request employees work overtime during the festivities.
The need for more workers is also influenced by the easing of travel restrictions, which had a huge impact on the local gambling industry, with casinos shutting down and a major decline in revenue.
Early this month, Macau lifted the restrictions that were placed as a result of a recent COVID-19 outbreak. The industry is expecting a rise in patronage due to the upcoming Chinese New Year celebration, which will commence on Sunday, January 22.
Around 60,000 guests are expected in the city. Despite the ease of the restrictions, individuals are still expected to use face masks and observe other COVID-19 safety measures.
The head of Macau Tourism, Maria Helena de Senna Fernandes, said: "Daily visitors to Macau could peak at 60,000 during Chinese New Year, although a number of gaming industry analysts caution that visitor volume by itself is neither a proxy for nor an especially accurate predictor of Macau's casino gross gaming revenue (GGR) performance."
This holiday spans a period of 16 days and usually lasts until the Lantern Festival, which is another holiday that is celebrated in China and other parts of Asia. This year, the Chinese New Year will stretch from January 22 to February 5. However, only the first seven days are declared public holidays.
The director of the Power of Macau Gaming Working Group, Lei lok Po, also revealed that staff from Galaxy Macau and Venetian Macao have already been pre-informed about working extra hours when the celebration commences and tourists start trooping in.
"From what we understood, gaming staff of some of the Cotai resorts – such as Galaxy Macau and Venetian Macao – have already been told to stand by for overtime shifts for the Chinese New Year period," he said.
In a bid to have staff work extra time, Director Lei said an operator has already forwarded requests to the Macau Gaming Working Group, saying it "complies with all labor laws and regulations of the Macau SAR government, including when assigning workload to our gaming floor team members to meet operational needs during the Chinese New Year holiday".
The head of the New Macau Gaming Staff Rights Association, Cloee Chao Sao Fong, stated that for the last couple of years, employees have been reassigned to different duties, which is mostly table game employees being moved to security and other departments. This holiday will need them reassigned to the table, but this might be a difficult task to pull off as many of the staff may not want to resume their former duty again.
"In the past two years and so, there had been many cases of table game staff assigned to other departments, like security or cage operation, when gaming floor traffic was weak," Sao Fong said.
"Now these table game staff are needed again – but it would take time for them to be reassigned to their original duties, not to mention that some of them might not want to return to [that role] yet. [Staff] hands do appear quite tight for the gaming floors for this Chinese New Year period."
Director Lei added that some workers have been informed that, in addition to working extra hours for the length of the public holiday, they may have to work on their rest days too.
"Some casino-floor staff had been told they might face cancellation of scheduled rest days during the festive period," he continued.
"The good news is… at least the front-line casino staff are now relieved… they will not need to to take unpaid leave every now and then, as had happened during the COVID-19 pandemic."
Leave a Reply
You must be logged in to post a comment.