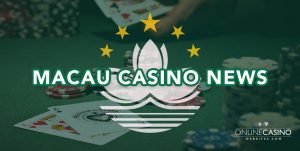 The head of junket trade group Macau Gaming Information Association (MGIA) has been sentenced to six months in prison with two years probation after being found guilty of violating the special administrative region's privacy laws and failing to comply with police orders.
Mr Charlie Choi, chairman of the MGIA did not take down personal information of indebted gamblers from the 'Wonderful World' website, which acted as a 'name and shame' database – despite receiving official orders from the Macau Judiciary Police earlier this year as the site's operator.
Reported by Gambling Compliance, the Court of First Instance issued the jail sentence after confirmation of a lower court's ruling and ordered Mr Choi to pay 20,000 patacas (USD$2,500) in restitution for defamation of a former male co-worker and the co-worker's girlfriend on the Wonderful World website dating back to 2013.
Mr Choi published his former co-worker's photograph and personal information in October 2013 and accused him of stealing 8m patacas (USD$994,000) from their workplace.
Despite receiving a police order to delete all the information from the site in 2014, Mr Choi continued to defame his co-worker by posting his home address and a personal photo of him with his girlfriend on the Wonderful World site and social media platforms, with written allegations the plaintiff was cheating people with his girlfriend's assistance as a problem gambler.
Choi's jail sentence handed down from the Court of First Instance was suspended for 18 months.
Mr Lai Wen Qu, nephew of Yuanhua Group owner Lai Changxing told the court Mr Choi had told him in a telephone conversation he had uploaded personal information onto the website, with the URL address matching that of Choi's gaming company, who insists the naming was a coincidence.
Mr Choi denied the allegations in comments made to Inside Asian Gaming, stating he is not the owner of Wonderful World and does not have the ability to terminate the site.
Mr Choi also believes Macau gaming regulation groups such as the Gaming Inspection and Coordination Bureau (DICJ) should follow China's lead in making all information about gambling debtors public so junkets could avoid blacklisted gamblers and other agencies and businesses could monitor unreliable borrowers and ban them from Macau casinos.
Current legislation set by Macau's Personal Data Protection Law does not allow public distribution of such information.
Leave a Reply
You must be logged in to post a comment.