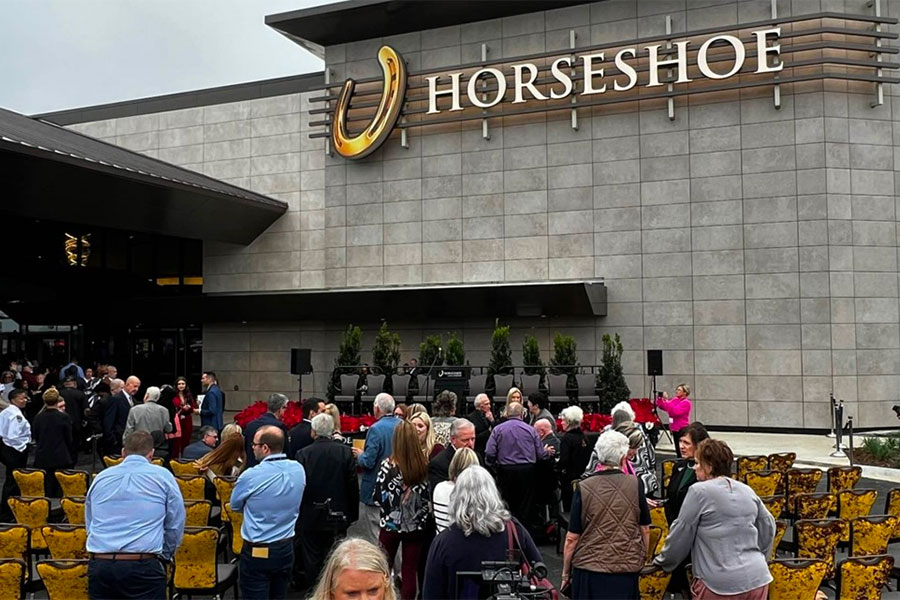 Caesars Entertainment's Horseshoe Lake Charles Hotel & Casino officially opened for business on December 12, 2022, to the delight of gamblers in Louisiana. The former Isle of Capri riverboat casino is now a fully fledged land-based venue.
The ribbon-cutting ceremony had several dignitaries and personalities in attendance such as Jim 'Mattress Mack' McIngvale, who placed the first-ever bet in the casino. The Mayor of West Lake, Dan Racca, even went as far as declaring December 12 as "Horseshoe Day" to commemorate the event. The celebration went on all day and ended with a fireworks display over the lake.
READ: Best online casinos for USA players
The Horseshoe Lake Charles casino closed down for two years due to the aftermath of Hurricane Laura and the pandemic restrictions. Prior to that, the former riverboat already got clearance to dock on land to become a land-based casino, but with the circumstances, work was put on hold. In 2021, Caesars began renovations of the damaged property and though the opening was scheduled originally for fall, it is now launched.
"When we closed the Isle of Capri in 2020, we were not expecting the property to be shut down for this length of time. But we couldn't be prouder of our team and all of the hard work they've put into this beautiful property. We look forward to welcoming our partners and the community to celebrate with us as we commemorate this milestone and introduce them to Horseshoe Lake Charles," said Caesars Entertainment's President and COO, Anthony Carano.
In an official release, the company noted: "Through this opening, Caesars is not only reestablishing itself in the region, but it is also the first casino to break land in Lake Charles, and the second casino in Louisiana overall from Caesars Entertainment. In fact, the first casino in history to break land in the state was Harrah's New Orleans."
Expressing a similar sentiment, Dan Real, regional president of Caesars Entertainment, said: "To live and see your place of work literally sail away, and have to go through COVID; for us to be able to offer the jobs back, as I leave this building tonight, that is what I will reflect on the most."
The brand-new resort now offers almost 1,000 slot machines, 82 tables, live poker, a brand-new sportsbook and 253 brand-new hotel rooms. In addition, the venue offers a range of dining options that is sure to delight its guests. All the facilities at the casino resort are officially open for business.
Leave a Reply
You must be logged in to post a comment.