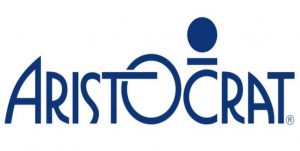 A Russian hacker who successfully cracked the code on when certain slot machines would issue a payout has reportedly attempted to extort more than $10 million from leading gaming machine manufacturer, Aristocrat.
The hacker, known only as Alex, recently did an interview with US tech magazine Wired where he revealed he had hired a team of mathematicians and computer experts to help him uncover flaws with the PRNG (pseudorandom number generator) software used in electronic poker machines. The team use mobile phones to film live footage of slot machines in play and then send the videos back to St Petersburg where analysts review the game to determine when a win cycle is likely to occur.
According to Wired, "Alex and his assistants analyze the video to determine when the games' odds will briefly tilt against the house. They then send timing data to a custom app on an agent's phone; this data causes the phones to vibrate a split second before the agent should press the 'Spin' button."
Alex and his team have successfully been milking over US$250,000 a week for the past eight years from vulnerable slot machines in the United States, Macau, Singapore and South America. He now wants out of the game so he can focus on his primary passion, coding, and is looking for one last big payout before shutting down his enterprise.
To score that payout, he is threatening to go public with his cheat information, requesting that Australian owned Aristocrat Leisure pay him $10 million to keep quiet. He sent a threatening email to the company in November 2016 saying he would order his team to cancel their work on Aristocrat slots, while offering to help Aristocrat's developers identify the flaws in their system.
To show that he was serious, Alex ended his email with a mathematical breakdown of the now not-so-secret PRNG used in Aristocrat slot machines. He warned, "The matter could become worse if technical details would be available for your competitors or will be shared via internet or media."
Following the email, a statement released by Aristocrat said, "Consistent with our standard protocols, Aristocrat referred this extortion attempt to the relevant authorities and managed it in full compliance with all relevant protocols. Aristocrat is a high integrity company that has zero tolerance for unethical behaviour. Accordingly, it did not pay, nor has it ever paid, extortion monies."
Alex was first introduced to slot machine mathematics 10 years ago when he was hired as a freelance hacker by a Russian casino. His assignment was to learn how to tweak Novomatic slot machines to increase the favour to the house, increasing the return to player from 90 per cent to 50 per cent. When the job was complete, he spent the next six months learning everything he could about PRNGs, and the rest is history.
Aristocrat said it has no reports of the cheat yet being used in Australia, but has acknowledged that the algorithms on some of its older machines had been cracked.
A spokesperson for Aristocrat said, "The small number of games affected by the cheats are built on 20-year-old technology. The games we are bringing to market today, under the latest technical standards, incorporate very robust protocols that aim to counteract this sort of criminal activity."
Leave a Reply
You must be logged in to post a comment.