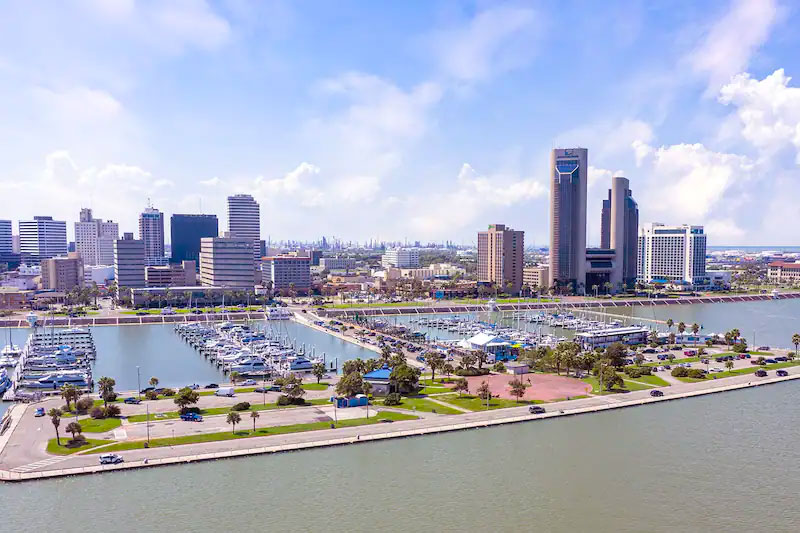 The police force of Corpus Christi, South Texas, has raided an illegal gambling operation on Saratoga Boulevard, resulting in the arrest of five women. Each of the suspects has now been charged with illegal gambling and organized crime. This is in line with the city's continued efforts at shutting down illegal gambling.
The raid resulted from an anonymous tip handed to the Department of Narcotics and Vice Investigations Division (NVID) of the city's police force. This prompted an undercover operation to verify the claims of the tip. According to the police report, two undercover cops working for the department walked into Game Tech Entertainment situated at 5017 Saratoga Boulevard. They proceeded to place $20 into a slot-machine-like game. They collected their winnings after going through several procedures and left the building.
From the evidence gathered during the sting operation, the NVID returned five minutes later with two search warrants for the building and the one next to it. This is because the gaming machine fulfilled every condition for a chance-based game machine much like the slots according to Texas law.
Meanwhile, the operators of the illicit gambling have been arrested during the search and charged primarily with Engaging in Organized crime which might land them a prison term of two years in addition to a $10,000 fine, if convicted. Other charges laid on the women include gambling promotion, keeping a gambling place and possession of a gambling device. The suspects — identified as Claudia Resendez, age 21; Laura Colunga, age 22; Vanessa Olague, age 26; Jessica Guerra, age 31 and Robbie Austin, age 60 — will now face possible jail time of up to one year and a fine of $4,000 each.
During the search, operatives found and seized a sum of $36,000 in what could be gambling proceeds, gambling equipment and other evidence of gambling. The police also arrested 14 customers of the game room and were given warning citations to then be released later.
The Corpus Christi said in its press statement: "Investigators will continue to enforce all Texas gambling laws, which will help accomplish our mission to reduce crime, reduce the fear of crime and to improve the quality of life in our community."
The police force was also pleased to inform the public they conducted the raid with the help of the CCPD Operations Division and the State of Texas Comptroller's office.
The continual crackdown on illegal gambling in Corpus Christi is a result of the state's strict anti-gambling laws. Recently, a senator from the state filed a motion in the legislative house for an amendment to the state's constitution which will make gambling legal in the street. Until the resolution, the state will continue to have little tolerance for gambling.
Leave a Reply
You must be logged in to post a comment.