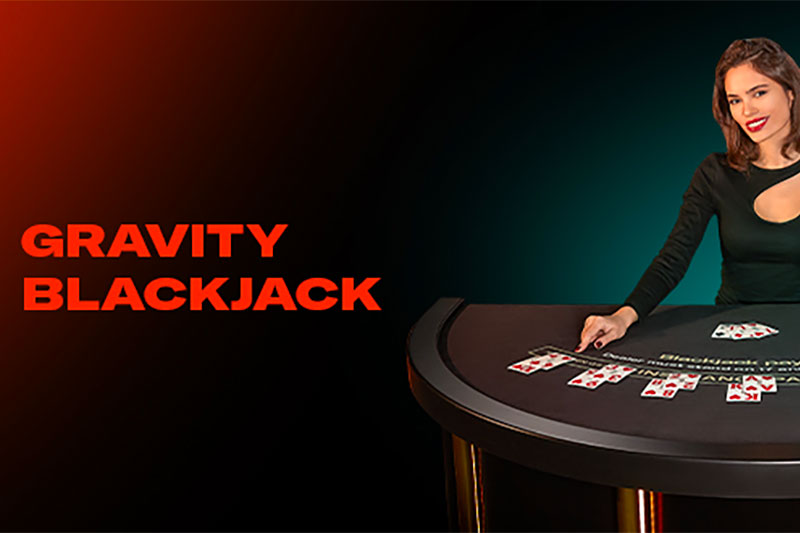 Beter Live, the B2B provider of next-gen live casino products and online gaming solutions, is introducing a new addition to its robust live games portfolio. Gravity Blackjack is the latest live casino product Beter Live will be giving its players as the company looks to consolidate its brand as a high-tech gaming content provider.
Gravity Blackjack is a new and exciting spin on the classic live blackjack game. It features impressive bonuses, immersive and cinematic gameplay features, and an opportunity to win massively. A special feature of Gravity Blackjack is the multiplier effect that allows players to increase their winnings by x2, x4, x6, x8, and x10. These multipliers appear at random and a lucky player could get as much as a 3000:1 maximum payout through these multipliers.
In addition to its amazing features, Gravity Blackjack hosts two sidebets – Lucky Ladies and Dealer Bust – that are sure to boost player winnings. For Lucky Ladies, the player wins if their first two cards score a total of 20 points; and in Dealer Bust, the player wins the sidebet if the total score of the dealer's cards is more than 21 points. Apart from Lucky Ladies and Dealer Bust sidebets, Beter Live's blackjack games always contain a wide selection of sidebets.
Speaking on the new release, Anna Vikmane, director of Beter Live, said: "Gravity Blackjack is another important step forward in the expansion of our game portfolio. We are extremely proud to be able to offer our players an amazing twist on blackjack and, in particular, a variety of classic single-set blackjack with added bonuses. With its side bets and multipliers, we hope that Gravity Blackjack will become a favourite among players all around the world."
Beter Live is one of Beter's product verticals, with the mission to provide best-in-class gaming solutions in the industry. Beter's reach apart from also includes fast sports, eSports products, and other gaming solutions.
Leave a Reply
You must be logged in to post a comment.