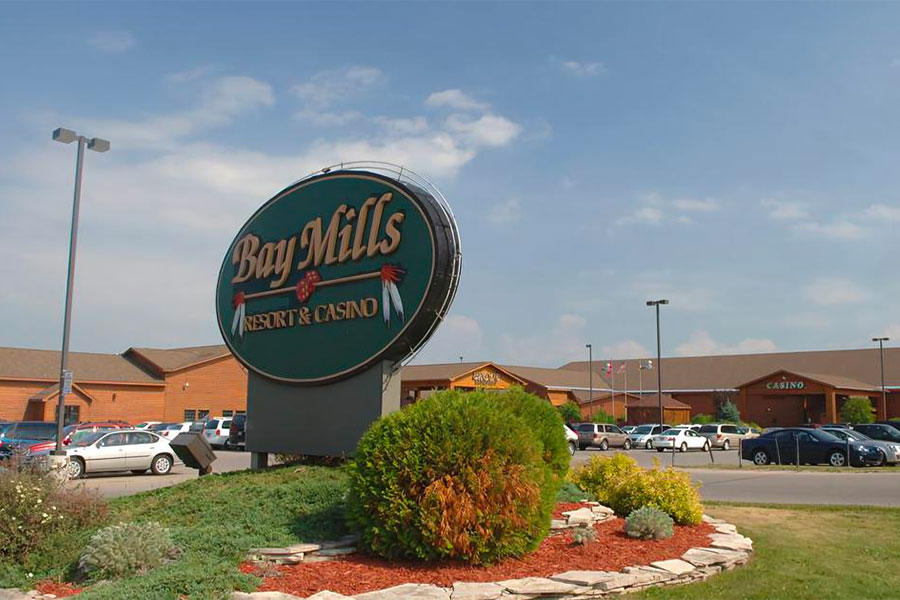 Bay Mills Resort & Casino, located in the eastern Upper Peninsula of Michigan, will be getting a fresh breath of air soon, as plans to renovate and expand the 27-year-old relaxation and entertainment center are already underway. The Bay Mills Indian Community – owner and operator of the resort casino – announced that it plans to invest $65 million on the project which will be breaking ground next spring. This is the first major renovation for the facility since it first opened and it is expected to create new jobs for residents of the area.
The three-storey waterfront property will feature additional 134 rooms with balconies. A pool with a splash pad, hot tubs, spa with massage therapy rooms and fitness center, a nail salon, conference space, arcade, storefront and a deli are all part of the new amenities that will be added to make the guests' stay an unforgettable experience. Also, staff members will be well catered for with an upgraded and spacious employee break room filled with amenities they can relax and enjoy with. Other planned additions include outdoor patios, gazebos, gardens and fishing piers and a modernised marina.
READ: Best USA casino sites in 2022
Worthy of note is the market access deal BMRC has with DraftKings in 2020, which will see the latter opening a permanent retail sportsbook on the premises this October though it already had a temporary facility running at BMRC since June. The sportsbook will feature live sporting events, game-play and sports betting on NFL, Major League Baseball, NBA, NHL, NASCAR, UFC and others. With the permanent sportsbook, visitors can expect to see more self-service kiosks, over-the-counter ticket cages and a large video wall and odds board.
Whitney Gravelle, BMIC President and former Chief Judge of the Bay Mills Tribal Court, commented: "Bay Mills Indian Community has long been a leader in Indian Country. Expanding our enterprise operations will allow us to continue to grow and become the number one destination in the Upper Peninsula. I'm so proud of our team and our tribal nation for this achievement."
In a general statement about the project, BMRC General Manager, Richard LeBlanc, commented: "Bay Mills Resort & Casino is well loved by its visitors. This expansion will allow us to take things one step further to meet the needs of our guests, while also providing them with a one-of-a-kind experience on Lake Superior."
As mentioned, the project will be commencing in spring 2023, with bids planned to be out by the end of the year. The project is expected to be completed the following year and the architect in charge is DSWG.
Bay Mills Resort & Casino is a waterfront relaxation center situated on the borders of the Hiawatha National Forest. It boasts of a scenic view of Lakeshore Drive in Brimley, as well as snowmobile, ATV and hiking trails for the enjoyment of locals and visitors alike. Ever since it opened in 1995, the resort has employed over 200 individuals while catering to hundreds of guests. With a 17,000 square feet gaming floor featuring over 600 slots and video poker machines, a variety of table games including poker, two restaurants, an 18-hole championship golf course, a gift shop, a 143-room hotel and a 124-trailer capacity RV Park, BMRC is a mecca for guests looking for a good time at Lake Superior.
Leave a Reply
You must be logged in to post a comment.