While it is important for you to do what you can to learn about the positive things different online casinos have to offer, you also want to make sure you know what red flags to look for in a casino website. We take a look at those red flags to help you avoid dodgy casino sites, and explain how to identify the safe online casinos that are worthy of your time and money.

Safe online casinos you can trust
While an online venue may look like a great one to play your favourite casino games upon first glance, it's just as easy to fall for a legitimate-looking casino site as it is to get tricked by email scams or phishing attempts.
The Internet is a big digital space and there's room for a ton of online casinos, both good and bad. It also means there are plenty of great resources to draw research from before you start spending any real money at a casino site. A good Google search can help you double-check the consensus of a particular Internet casino and whether it's blacklisted by the majority of players and review sites. If you're still unsure, just stick with the online casinos recommended on our site, as these have undergone stringent testing to ensure they tick all the right boxes for safety, certification and regulation. Refer to our casino table above for a list of all the best, reliable casino sites that accept players from your country.
Bad signs to watch out for at Internet gambling websites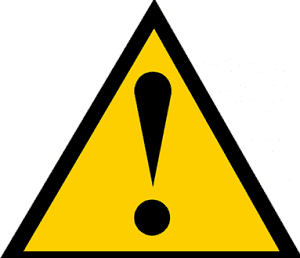 We've compiled the most common red flags that you want to keep an eye out for, so you have a better chance of choosing the right place for you to spend your time and hard-earned money safely and without worry.
Bonus Baiting
When a site readily advertises and offers bonuses for signing up or depositing a certain amount of cash, you expect them to deliver on the deal – they promoted it, after all. All major online casinos that are trustworthy fulfil their end of the bargain – and any site that pulls members in with these sort of incentives but refuses to pay out its customers when they win is an automatic blacklist.
Lack of Customer Support
If the site in question has a noticeable lack of customer support, live chat or contact details, take note before signing up or depositing real money funds. The best online casinos will always have a dedicated support centre with instant live chat available 24/7 and an email address and phone number for you to call with any queries or problems that need solving.
Radio Silence on Payouts
The same level of caution for customer support also goes for sites which seems to have good support until it comes to paying out members and letting them withdraw their hard-won funds back into their personal accounts. If a site is known for tampering with player accounts or refusing to allow its customers to withdraw their winnings, keep your own money far, far away.
Bad Reviews
When you find an online casino you are interested in you should search for reviews on it – our site has tonnes of detailed reviews of all the best casino sites. You want to see positive reviews and take the content into consideration. While it's okay to excuse one bad review, you should stay away from a casino that has a number of them. A lot of good reviews are a good indication that the casino is one you will get a lot out of and have a great time on.
Few Player Options
While there are reputable online casinos that have few player options, you should be sure you understand how this can cut down on your enjoyment levels. It's always best to go with a casino that you know will offer you the games you want, a selection of generous bonuses, and banking options you feel comfortable with. The best online casinos offer hundreds of games from the leading software developers, which you can sample for free in practice mode to get an idea of all the casino has to offer before signing up for an account.
Blacklisted venues to avoid at OnlineCasinoWebsites
We only recommend the best and safest Internet casinos here at OnlineCasinoWebsites. After playing and testing the sites and the games ourselves, only then do we give a verdict. Several venues across the Web did not meet our standards for fair and secure real money gambling, and have dodgy reputations as being rogue operators. Here are some casino sites to avoid:
Ace Live Casino
A shady casino that has repeatedly offered bonus bets to customers to entice sign-ups, but has been known to not pay its members after wins. This type of tactic is a malicious one, as the site readily uses its advertised incentives to lure customers in, and then makes it hard for winners to claim their rightful money.
E-Casino365
This venue is known for tampering with the account balances of its customers without prior consent and not rightfully paying them after wins and blaming the difficulty in withdrawing funs out of casino accounts on technical issues. The response has been so common that many players have complained to no avail, and have stayed away since – you should too.
Lucky 18 Casino
A not so lucky online casino venue that is well known across the Web in gambling forums as a shifty site that does not pay out players and responds to complaints with radio silence. If a Web casino doesn't bother about Internet-wide complaints on its lack of payouts and customer support, you shouldn't bother to sign up here either.
Choosing a safe online casino to play at is easy once you know what to look out for. To make sure you are always safe when playing online, consider using a trusted VPN service and only stick with the regulated casino sites recommended in our table above.