Proxy betting is something we are starting to hear more about in the media, especially as police in Macau begin to crack down on proxy betting within its many high-roller casinos. But what exactly is proxy betting and is it legal? We look deeper into the subject to explain what proxy betting is, how it works and what the authorities are doing to put a stop to it.
Proxy betting explained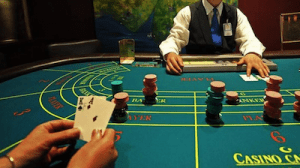 Explained in the most basic terms, proxy betting (also known as remote betting, telebetting or proxy gambling) is when a person located outside of a land based casino (the proxy operator) gives instructions to another person (the proxy) inside the casino to place bets on their behalf. Instructions are usually placed over the phone and are often facilitated with the help of the live streaming video feature available on most smartphones. The proxy is responsible for purchasing the chips, placing the bets and collecting the winnings, but it is the proxy operator who benefits financially from any winning bets. The proxy operator also accepts the risk of losing money from bets placed via the proxy.
Who is the proxy operator?
The proxy operator is any individual who appoints someone to play casino games on their behalf. Most commonly, proxy operators are people who either can't make it to a land based casino due to their location or who don't want to draw any attention to themselves by gambling in public. They may be avoiding corruption crackdowns like the ones happening in gambling hot spots like Macau, or have a public profile and would rather remain anonymous. Proxy betting is most widespread in Asian countries, especially in China and Hong Kong where gambling is illegal on the Chinese mainland.
Who is the proxy?
The proxy can be anyone appointed by the proxy operator. It could be a trusted friend, an employee, a junket operator or even a member of the casino staff. It is important the proxy operator trusts the proxy as they are often dealing with large sums of money on the operator's behalf. The proxy is compensated with a commission from the remote proxy operator.
What games can be played through proxy betting?
Any casino game can be played through a proxy, be it blackjack, roulette, poker or even the slots, however, it is baccarat which is the most popular game in proxy betting as it is the most popular game with Asian high rollers. As the proxy is often required to talk over the phone while the game is in progress, they are usually required to play at a private table, which can be incredibly expensive. Due to these large costs, proxy betting is usually reserved for the high rollers.
Is proxy betting legal?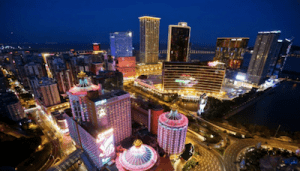 Proxy betting is legal in some countries and banned in others. It is legal in the Philippines, Vietnam and Cambodia, where proxy bets are subject to their own set of rules and regulations governed under local gaming laws, and can be streamed from land based casinos over the Internet. In the Philippines, the top casino junket operator, Suncity, said 80% of its business comes from proxy gambling. The junkets are responsible for bringing high rollers, typically from China, into the VIP gaming rooms either in person or with the use of a proxy.
Proxy betting is banned in Singapore and Macau, where the use of mobile phones has been prohibited to prevent this practice from taking place. Authorities in Macau have been trying to crackdown on proxy betting and have uncovered several illegal proxy gambling rings in the process. Macau's Gaming Inspection and Coordination Bureau (DICJ) has warned junkets and other commissionaires to maintain "strict compliance" on the phone ban and is working closely with Macau's Judiciary Police to ensure the rules are being followed.
Things get real tricky when the proxy operator is providing instructions from a country where gambling is illegal. For example, a Chinese national who is placing bets via a proxy in Macau from the Chinese mainland is technically breaking the law as Chinese law prohibits them from gambling.
Does proxy gambling happen at online casinos?
Proxy betting has become increasingly popular at online casinos, but it is more complex than at land based casinos as playing for real money at an online casino requires players to register for an account and then provide it with funds. Online casinos usually require a person's identity to be verified before they will pay out any winnings and may request all kinds of documentation like copies of passports, driver's licenses or bank statements. Not only does this present a problem for players from areas where online gambling is not legal, it can also be a lengthy process, with withdrawals taking several business days to process. Proxy betting is much easier and straight forward in a land based casino.
For more information about playing at an online casino, read our beginners guide to online casinos. We also have detailed pages outlining the online gambling laws which apply in different countries so you educate yourself on the online gambling laws applying to you.