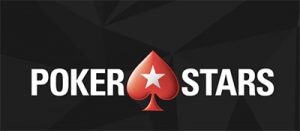 PokerStars is looking to extend their global reach to India where most states classify poker and rummy as skill-based games.
Gambling in India is quite complex. Some states allow casinos, while others ban them completely. All states allow horse racing betting, while most ban sports wagering.
But the most interesting law in India is the separation of skill-based games and gambling games. This means in most states, a number of card games, including poker and rummy are legal for Indians to play.
This is why PokerStars have made the smart move to tackle India's market with its parent company, Amaya Inc – soon to be The Stars Group – teaming up with a local Indian partner.
The global online poker company cites the country's 1.2 billion smartphone and tablet users as the reason behind its attraction to the market.
PokerStars is reportedly aiming to attract at least half of the Indian market.
Following the company's annual meeting, chief executive officer, Rafi Ashkenazi, told the media the country's communications industry is "booming".
"We want to be there in time and we want to make sure that we are, as usual, the market leader when it comes to poker," he said.
While the local Indian partner, which has a poker license, has not been named, Mr Askenazi said PokerStars COO is in India finalising terms with the company.
Ashkenazi revealed the deal will see PokerStars supplying cash and tournament games to all of India except "a couple" of states.
One of these states could be Telangana which has recently introduced legislation to make poker and rummy illegal in the state.
Another state could be Maharashtra, where online gambling legislation has been introduced to prohibit the pastime. But it might not be now the nature of the card game rummy has been clarified in the state.

The Nagpur bench of the Bombay High Court was reviewing a charge sheet against a man known as Gajendra Kedia when they announced rummy did not constitute as gambling.
The Amravati businessman had rented out his premises to the Shivleela Sporting and Social Club at Saturna Amravati where card games, including rummy, were played.
Despite having permission to operate a card game room when a game of rummy was under way, the police raided the venue and charged Kedia under the Maharashtra Prevention of Gambling Act.
But the division bench looked at earlier Supreme Court verdicts and ruled the "game of rummy is not gambling". This may set a precedent for poker and see the state's residents eligible to play at PokerStars.
For the rest of the states in India, it isn't as clear when it comes to the legality of online gambling.
But since most states consider poker a skill-based game and not gambling, thus providing poker licenses to several poker companies, it is likely this is the loophole PokerStars has used to tap into the market.
The venture would alleviate the revenue hit the company will take when (or if) it is forced to exit Australia's gambling market due to legislation changes – specifically the Interactive Gambling Amendment Bill 2016 which will see company directors added to a movement alert list if they continue to operate Down Under.
New Jersey PokerStars adds NextGen slots
While poker is struggling to be legalised in New York, New Jersey is already benefiting from a licensed PokerStars site operating in the state.
And now NJ residents will have access to slots by NextGen Gaming – a subsidiary of NYX Gaming Group – due to a partnership with PokerStars.
Around 21 slots, including the popular title "Mad Mad Monkey" by the casino software provider, are now available at the NJ PokerStars site.
This means that while online casinos such as Slots Million, which offer the games, can't be accessed by NJ players, they can now be played via PokerStars.
Managing director of PokerStars Casino operations, Bo Wänghammar, said that "this latest fully licensed launch supports our objective of securing a leadership position in online casinos across the globe."
NextGen chief commercial officer, David Johnson, added the company "is delighted to launch its first games in New Jersey with our close partners at PokerStars."
Leave a Reply
You must be logged in to post a comment.