Looking for a safe way to fund your online casino account in Russia without having to go through a bank or use a credit card? You may want to try QIWI Wallet, a secure e-Wallet allowing Russian players to make safe transactions online.

Best real money online casino websites
What is QIWI Wallet?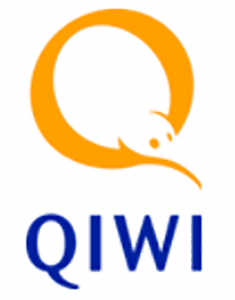 QIWI Wallet is a Russian online payment service providing a convenient and secure way to make financial transactions online. The company is headquartered in Cyprus, and has services available in Russia, Kazakhstan, Moldova, Belarus, Romania, the United States, and the United Arab Emirates. QIWI was founded in Russia in 2008 and is now used by millions of customers, with QIWI payments accepted by over 400,000 vendors.
It works like a standard web wallet service. Users register for an account with QIWI, which they can then use to store cash in by depositing money with a credit card or using a QIWI cash terminal, which is like an ATM. Your QIWI Wallet information can then be used to spend money on the Internet without having to reveal your credit card or bank account details to the vendor. This is particularly helpful for Russian players who are using online casino sites, as the Russian government is attempting to ban all payments made to offshore casinos using traditional payment methods.
How to use QIWI Wallet for online casino deposits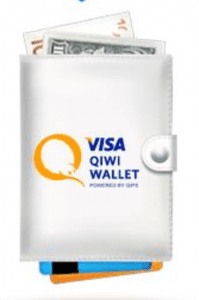 To use QIWI to fund your online casino account, you must first have an active QIWI Wallet. If you don't yet have a QIWI Wallet, you can sign up via the official QIWI website (available in Russian language only). From there, you need to find an online casino site accepting deposits using QIWI – our top-rated casino site for QIWI payments is Jackpot City. To make your deposit:
Sign into your online casino account (you can use our links to register if you don't already have an account).
Go to the banking/cashier section and select 'deposit'.
Click to select QIWI from the list of deposit options presented.
Enter the amount of funds you want to transfer to your casino account.
You will be now be redirected to the QIWI login page, where an invoice will appear for the deposit you have requested. You can pay the invoice using your pre-loaded QIWI balance, using the credit card linked to your QIWI account or by going to a QIWI cash terminal.
Follow the prompts to complete your transaction.
Deposits using QIWI are processed on the spot, so you can start playing games for real money straight away, unless you chose to pay your invoice using a QIWI cash terminal, in which case your funds won't be transferred until you visit the machine to make your deposit.
Can I withdraw funds using QIWI?
Unfortunately, QIWI Wallet is only available as a deposit service, and it cannot be used to withdraw funds. When it comes time to cash out your winnings at an online casino, you will need to choose an alternative withdrawal method. Commonly accepted withdrawal methods include Visa, MasterCard, Skrill, Neteller and direct bank transfers, although the options available differ between each online casino.
Does QIWI cost money to use?
It is very rare an online casino vendor will charge a player for making a deposit, so typically QIWI Wallet will be free to use at online casinos. However, QIWI itself does charge a transaction fee for every deposit made via their service. For full details of QIWI's fee schedule, refer to the official website.
Is it safe to use QIWI?
Yes, QIWI is a trustworthy, high quality brand with a solid reputation for providing a safe and reliable online payment service. It is trusted by state organisations, utility networks, banks, online shops and other remittance systems. All payments processed using QIWI Wallet are protected by SSL (secure socket layer) digital encryption, subject to SMS transaction verification and monitored by a dedicated anti-theft team. When used at trustworthy online casinos legally licensed by reputable gambling jurisdictions and protected by their own layer of SSL security, you can rest assured deposits made using QIWI are safe and secure.
Best casino sites accepting QIWI deposits
QIWI Wallet is only available to players from Russia and as such you will only find payments via QIWI offered at online casino which accept Russian Players. Our top-rated casino site for Russia is Jackpot City Casino, which also accepts deposits via rival Russian online payment method, Yandex. Once you've made a real money deposit using QIWI at Jackpot City, you'll have instant access to your funds and can start playing hundreds of Microgaming's best online slots, blackjack, roulette, baccarat, video poker and live dealer casino games.
For a full list of the top-rated online casinos accepting players from your country, refer to our casino table above which has been geo-targeted to only recommend the best casino sites catering to players from your area. Use our tables to read detailed reviews of each casino sites to see the full range of deposit and withdrawal options on offer at each.