Have you decided to try your luck playing keno online and want to know how to choose the winning numbers? Keno is a luck-based game with no exact strategy, but it does not mean there aren't lucky numbers you can pick to make things more exciting. Read on to find out more about the most frequent winning numbers in keno, superstitions some players believe help increase their odds of winning, and see how you can choose your own lucky keno numbers.

Best online casinos with real money keno
The truth about keno
Regardless of what your own superstitious beliefs surrounding lucky keno numbers may be, or whether you think you have devised a great keno strategy, it cannot be stressed enough – the results of keno rely totally on luck and there's nothing a player can do to influence or predict the outcome of a draw. The sooner you accept this fact, the sooner you can enjoy keno as the fun game it was intended to be, where any wins are just a sweet bonus on the side.
Once you realise the winning keno numbers are at the fate of the gods, there is absolutely nothing wrong with having your own lucky keno numbers or looking for patterns to identify frequently occurring keno picks. We explore some of the ways people choose their lucky keno numbers below.
Frequently drawn hot numbers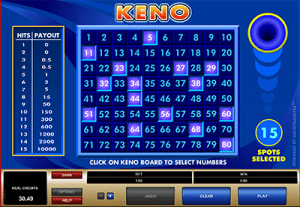 Whether you're playing keno online or in real life, players have access to the results of previous draws, so you can see for yourself if any winning numbers are being picked more frequently than others. The results of real life keno draws are posted online at official keno websites, while playing online keno games means you can grab a pen and paper and keep your own records to try and identify the most commonly drawn numbers. Of course, just because a number has appeared multiple time before, it doesn't mean it stands a higher chance of being drawn again, but the chances are as good as any.
Cold keno numbers
Picking cold keno numbers uses the same mentality as picking hot numbers as discussed above, but with a slightly different view. Rather than identifying which winning numbers have been drawn most frequently, some players look for the numbers which have not been making an appearance, with the thought process being if a number hasn't been picked in a while then it must be due to appear soon.
Picking sequential keno numbers
Some players swear by picking sequential numbers, choosing either two or three numbers appearing next to each other, or picking an entire row of numbers in sequential order. For example, you might pick numbers 11 and 12, or you might go the whole way and pick numbers 11 through to 20 as they appear on the keno grid. Some keno analysts have suggested there is a higher chance of sequential numbers being drawn, but there is no real evidence to back this idea and players are advised to steer clear of anyone who believes they can provide a winning keno strategy.
Picking your own lucky keno numbers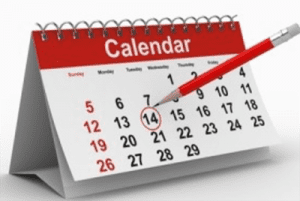 Do you love the thrill of playing a quick game of keno but get overwhelmed when it comes to choosing your numbers? If you panic under pressure and get frustrated trying to predict which numbers will be winners, why not just choose lucky numbers holding some personal significant to you? It might be your mother's birthdate, your ATM pin number, your phone number, the date of your wedding anniversary or the ages of all your best friends – whatever it is, choosing your own lucky numbers can make things a whole lot easier. On the plus side, if you do happen to win using your personal lucky numbers, the win can be so much sweeter. Imagine coming home to your wife or husband and telling them you just won big on keno because you choose their age and birthdate? It would make the celebration even more special.
Understanding RNGs
All keno games, both online and offline (unless they are hosted by a real croupier who picks the keno balls out of a bucket) are powered using random number generators (RNGs). RNGs use advanced mathematical algorithms to produce a series of unbiased numbers based on computerised formulas. Some players are dubious about RNGs, believing the software is somehow rigged to cheat players out of their money, but this is simply not the case. Playing at a trusted online casino with gaming software audited by third-party industry bodies like eCOGRA ensures all software is producing genuinely random results. RNG keno games are actually more reliable than physical keno draws, as the mechanical draws were open to the possibility of some balls being misshapen or different weights, thus being more frequently drawn.
Superstitious lucky numbers
It's quite surprising to hear how many keno players are strongly superstitious about the numbers they consider to be lucky or unlucky. Some numbers, like 13, are universally deemed to bring bad luck and are heavily avoided, while Chinese numerology offers strong reasons to believe certain numbers will being wealth and prosperity. For example, the Chinese believe the number eight to be the luckiest number of all, as the Chinese word for eight sounds similar to the word for wealth. In the same vain, Chinese numerology suggests the number four is dangerous and should be avoided, as it sounds similar to "death" in the Chinese language.
When playing keno online, stick with casinos that run certified RNG gaming software, like any of the top-rated keno sites recommended on our site. You can try keno for free in practice mode at our recommended online casinos, so you can give keno a risk-free try to put these number strategies to the test.