When you think of gambling and luxury resorts, you think of Macau – and for good reason. The region is the gaming capital of the world, significantly larger than Atlantic City, Las Vegas and many other casino hot spots combined and is the only part of China where casino gambling is legal. Thousands of Chinese citizens visit Macau daily to gamble inside their VIP gaming rooms and a term you may frequently hear associated with Macau is 'junkets' or alternatively 'junket system'; it's because many of these exclusive high-stakes gaming rooms are for VIPs only, organised by promoters called junket operators who personally organise for China's wealthy elite to gamble in Macau's casinos. The junket system is not unique to Macau but is highly associated with the city; we explain what it is and how it works in Macau and abroad.

Best online casino alternatives to casino junkets
What is a casino junket?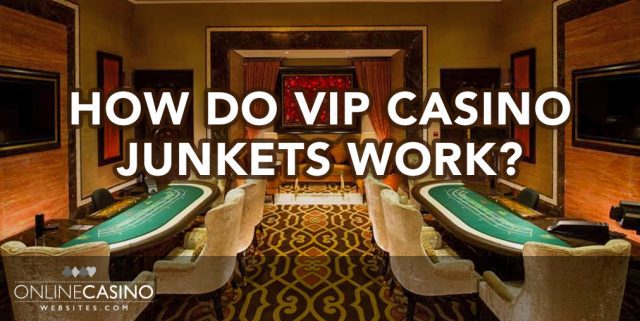 A casino junket is a trip offered to customers by middlemen to travel to a land-based casino and play. The trip can be all-expenses paid or partially covered, but many junkets are entirely fee-free with accommodation and travel costs paid for – all the customer has to do is wager a certain amount of money at the casino during their stay. Every casino, its gaming rooms, rules and table limits vary, so the junket will also be dependent on said factors. The junket conditions might stipulate a certain amount of time played on the floor per day along with a minimum amount of money that has to be spent in exchange for the trip. Junkets are incredible expensive affairs with potentially massive payouts for the organisers, their middlemen agents (called sub-junkets) and the casinos involved. Junkets play an important role in the profits and overall revenue growth of a gaming market and are a major reason why Macau is as massive as it is today.
Casino junket organisers pay partnered casino venues to use their high-roller gaming rooms, which they send their customers to play in. Casinos most commonly pay junket organisers a commission (commonly reported as around 40%) based on the amount of money gambled by successfully signed-up VIPs, while the middleman junket agent is paid their cut after a successful run. Several licensed casino operators in cities like Macau, such as Melco Crown Entertainment, MGM China Holdings and Sands China work with junket operators by providing their gaming facilities, dealers, equipment and bar/food services to junket customers – the junket operator just has to meet the minimum chip turnover over a set amount of time.
How do junkets work?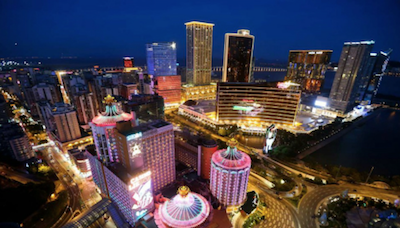 The casino junket system is understandably bankrolled by wealthy businessmen or corporate investors who are willing and able to lend vast amounts of cash to customers, take potential losses and have the patience to eventually recoup and collect their money. They have to organise everything about the trip, including the middleman junket agent they assign to handle the customers and collect potential debit, the flights and travel expenses, hotel accommodation, food and drinks and many other luxury services that their high roller clients may request of them. They reach out to casino customers in person, over the phone or via advertised junket tours on online websites.
If you are playing at a casino as a casino junket customer, you need to deposit a minimum amount via your junket agent prior to taking the trip and playing. All VIP customers then have to worry about is playing the minimum amount of money agreed upon by both parties, in exchange for the free trip and accommodation. Conditions vary between junket operations, but if a casino junket VIP player loses all their playing money/bankroll early, they still qualify for the trip and all expenses will be paid as agreed upon, with no additional bets required. Sometimes junket customers opt for zero minimum bet amounts/buy-ins, but we recommend imposing a set limit.
Junket middleman agents/sub-junkets will remind customers if they have not played the amount agreed upon for the trip, but customers can also just commonly pay the remaining expenses of the trip should they wish to discontinue playing. If customers win a significant amount out of the junket, they get to keep their winnings as well as enjoy the free trip – so it's easy to see why it's popular with many high rollers around the world – but especially from China.
Where do junkets operate?
We have mentioned Macau a lot in this article as it is the biggest gambling city in the world and arguably the birthplace of the junket system we know today, but junkets are run by many businesses around the world and offer VIPs opportunities to fly out and play at other big casino and gambling destinations, such as Australia, Europe, the United States and many other countries in Asia, including Cambodia, Philippines and Vietnam.
Is the junket system legitimate and safe?
An undeniable reality of the junket system is how gaming cities such as Macau have informally relied on their business as a major revenue stream for the entire sector. Macau's reported 2017 casino revenue rose 18% from a year ago, with gross gaming revenue recorded at 21.2 billion Macau patacas ($2.65 billion USD). While a large amount of that is shared with general customers, VIP revenue is still a significant driving force. Macau's gaming regulator DICJ reported VIP revenue went up 13%, mass revenue went up 7% and overall gaming revenue went up 10% from 2016 – this is despite the Macau government's declaration a few years back that junkets were dead, as well as the city's overall efforts to switch to tourism and leisure as their primary targets. High rollers are, for better or worse, still driving Macau's economic recovery.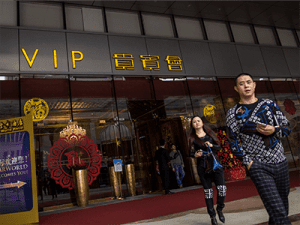 One big reason why many junket operators end up so expensive (and controversial) for customers and profitable for the organising party is because the customers often agree to side-bets in addition to the agreed upon main amount in which they must gamble in order to take the trip, often under pressure or because of lack of knowledge of the system. It has been known for a junket customer to bet thousands of dollars on baccarat in a VIP gaming room, for example, that actually has double or triple its face worth due to private deals agreed upon prior to betting and settled quietly between agent and customer afterwards. These additional under-the-table junket services has proven highly controversial but difficult to regulate, and several criminal activities have been linked to the more shadier junket operators who engage in such practices.
Macau has thankfully implemented stricter measures and higher regulation of junkets since the high-profile theft of an estimated HK$330 million ($42.5 million USD) by Dore Group associates at Wynn Macau in September 2016, and the controversy surrounding junket financer Huang Shan, who successfully fled the country with more than $1 billion USD in April 2014. This has led to three of the biggest junket promoters in Macau – Neptune/Guangdong Group, Suncity, and Tak Chun – to raise their international profile and market share from 50% to 80% and foster renewed trust that the system, when better regulated and with proper oversight, works legitimately.
The junket model is undeniably one of high risk, high reward, with many customers and junket agents going the extra mile to hire additional legal services to safeguard both sides of the party and make their agreements ironclad. Many junket organisers are thankfully fully legitimate, transparent businesses but make sure you do your research on who you are engaging should you ever wish to travel to casino hubs like Macau as a junket customer – to have both extra peace of mind and a guaranteed good time.
Online casino alternatives to junkets
If you are a high roller or VIP looking for high limit baccarat, blackjack, and roulette tables (along with many more niche games) but aren't interested in junket trips, consider playing at the world's best online casinos. Our site is dedicated to educating players on all things gambling, including trusted and legitimate Internet casino options, many of which have substantial online VIP loyalty rewards programs that offer the same amount of value as a junket or land-based casino's VIP program. Check out the geo-targeted table at the top of this page for the full list of licensed and regulated real money casino websites legally catering to players from your country.
Learn how to play at online casinos and more about their VIP rewards programs by starting with our beginners guide to online casinos and beginner's guide to safe deposits at Internet gambling venues.