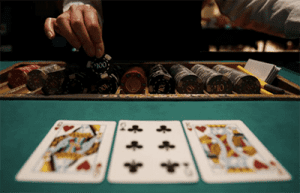 Japan's IR bill progressed rapidly last diet session, but reports suggest there won't be any movement during the Diet's spring session.
Secondary legislation outlining the ground rules for potential casinos has been postponed according to analysts at brokerage Union Gaming Securities Asia Ltd, and will most likely be handled during the fall session later this year.
Japan passed the first legislation required to lift the casino ban last December and provided subsequent legislation is approved in a timely manner, casinos may open by 2023.
A team tasked with the Japanese Integrated Resort (IR) policies commenced work last month, indicating it won't all be smooth sailing.
Overseen by the Liberal Democratic Party, the team has started plans for the construction and operation of the IRs. The group is also addressing issues about problem gamblers and concerns about crime as expressed by public polls.
The group is expected to submit its recommendations to the government by the end of March.
Despite the lack of a regulatory framework major companies around the world including Melco Crown and Las Vegas Sands are already trying to outbid each other for a winning venue.
And the reason these major companies are expressing interest so soon isn't just because Japan has the potential to become the biggest gambling destination in the world, but also due to the likelihood the legislation will be approved.
Foreign tourism is the key component of the bill, with hopes Japanese companies will partner IR approved projects. Hard Rock Cafe understands the need to include local authorities suggesting a 40 to 60 per cent stake in an IR project.
Locations of three scheduled casinos won't be determined until 2019 and how licenses will be awarded remains unknown.
"We think the most likely scenario is a dual RFP [request for proposal] process: a geographic RFP followed by a developer RFP," Union Gaming analyst Grant Govertsen said.
A local contender for the IR license is pachinko hall operator Dynam Japan Holdings Co Ltd.
"Dynam intends to be a participant in any upcoming RFP process as it relates to a regional (e.g. smaller-scale) IR, especially in Yamaguchi prefecture," Govertsen said.
"We believe there is unrealized value in shares of Dynam as it relates to the IR opportunity.
"Not only as a likely front-runner for a regional license but from the standpoint of being an ideal candidate for strategic investment by an international developer who needs to better understand the locals market."
Leave a Reply
You must be logged in to post a comment.